April is a good time for spring outing. On April 27, spring was bright and beautiful. We had a company party on a farm. The purpose of spring outing is to let everyone relax in the spring season, away from the intense work pressure, and at the same time to enable new employees to quickly integrate into the team, find the sense of collective belonging, strengthen the communication between employees, and increase the cohesion of the company.
With the sunshine, We made a delicious meal with the prepared materials. While enjoying the delicious food, we also enhanced the tacit cooperation with each other.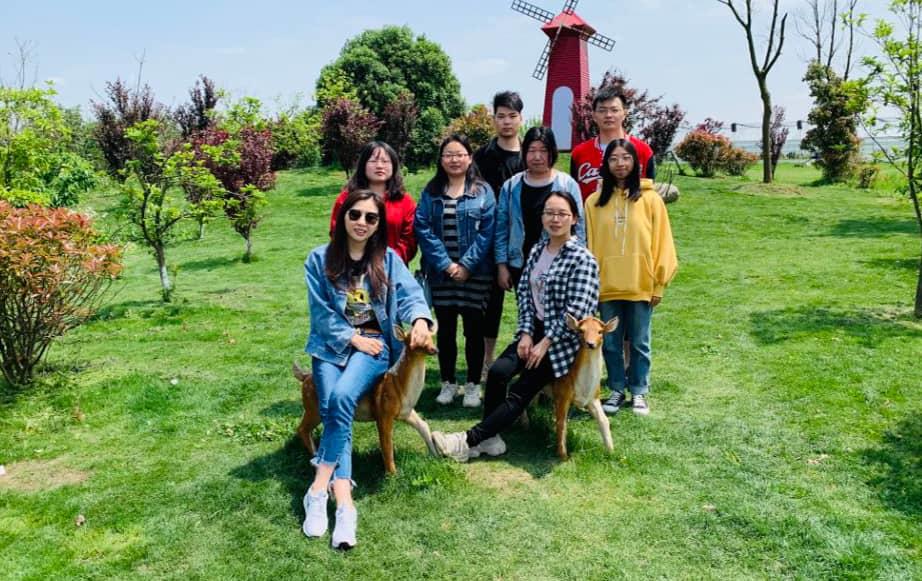 After lunch we went to minghu park to reminisce about our childhood. Some are flying kites, some are blowing bubbles and some are kicking shuttlecocks. Playing the game of childhood again, let us also temporarily forget the pressure of work, as if back to the carefree days in the past, the whole park is filled with our laughter
In the afternoon, we also went to the coffee shop. A cup of strong mellow coffee, and an agreeable sweetness, a perfect combination for afternoon tea.