6 Steps to Easily Import Shower Rooms From China
 Are you considering importing a shower room from China? If so, you're in for a treat. These six steps will show you how easy it is to do. In a few simple steps, you can have your very own shower room from China - and at a fraction of the cost of buying one!


If you're still reading this, you're likely in one of two camps: you either just wanted to venture into this industry, or you have a construction project that needs shower rooms. If it's the latter, and you're like most people, the idea of importing a prefabricated shower room from China probably sounds pretty daunting. I mean, what if it doesn't fit? What if it's not up to code? What if it falls apart as soon as you use it?
This article will show you how to import your favorite shower enclosure from China without any worries but before we begin I provided you with an outline to guide you in the search for your favorite shower room without any fuss.
1. Introduction
2. Bathroom shower room market analysis in China
3. Types of shower rooms and their features
4. Advantages of importing shower rooms from China
5. How to import a shower room from China?
6. Conclusion
Introduction
The world is turning to China practically when looking for any products. As you know China is the largest supplier of any products in the world and it is no exception when it comes to bathtubs and sanitary wares. Importing sanitary wares from China is becoming popular in recent times because the demand is rising steadily in every part of the world. Its continued growth is attributed to the booming construction activities in almost all the industries such as the hospitality sector, exclusive housing projects, specialized construction activities, renovations, and increasing concerns about the personal feel and aesthetics of their own bathroom.
Choosing the right supplier from China for your sanitary wares will help you a lot in your succeeding transaction as it will work to your advantage based on your specific requirements. You may look for a supplier who has the capability for OEM/ODM requirements, volume-wise, cost-effective, customization based on your design concept, reasonable lead time, superior quality, superb manufacturing facility, and unparalleled logistical support in the supply chain and the after-sales support for your inquiries just in case if you have more concerns after delivering your products.
Knowing this information will give you confidence in importing your favorite bathroom shower to your country. 
Bathroom Shower Room Market Analysis in China
In 2018, China's bath and shower product market value amounted to nearly 23 billion yuan (USD 4.4 Billion) and was projected to reach 24.7 billion yuan (USD 4.73 Billion) in 2020. In recent years, the bath product market in China was growing at a four percent rate on average, slightly slower than the rest of the cosmetics market.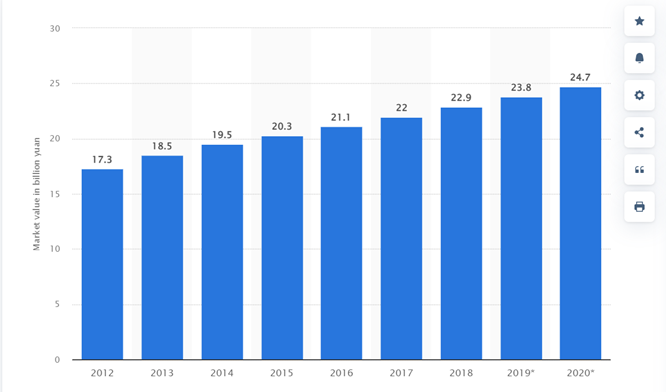 Source:https://www.statista.com/statistics/936094/china-bath-and-shower-products-market-value/#statisticContainer
Very interesting to note though that this line of products is able to penetrate the world market with steady growth on yearly basis. Some interesting facts about this product are listed below to identify those importing countries to give you more ideas particularly if you're planning to venture into this industry or expand your market reach. 


Product: Shower room customs code 9406900090                  (In thousand US dollar)

| | | | | | |
| --- | --- | --- | --- | --- | --- |
| Importers | Imported value in 2017 | Imported value in 2018 | Imported value in 2019 | Imported value in 2020 | Imported value in 2021 |
| World |                          4,104,103 |                          4,440,526 |                          4,427,797 |                          4,520,024 |   |
| United States of America |                             361,773 |                             405,852 |                             411,656 |                             509,078 |                             646,575 |
| Germany |                             453,771 |                             495,122 |                             466,201 |                             504,179 |                             587,768 |
| France |                             294,211 |                             319,807 |                             343,651 |                             336,839 |                             432,930 |
| United Kingdom |                             212,866 |                             226,059 |                             221,291 |                             203,301 |                             287,845 |
| Netherlands |                             154,596 |                             153,701 |                             155,914 |                             176,080 |   |
| Belgium |                             144,632 |                             154,936 |                             150,549 |                             173,275 |   |
| Russian Federation |                             153,873 |                             163,745 |                             165,437 |                             157,748 |                             198,331 |
| Italy |                             159,221 |                             174,225 |                             170,365 |                             153,891 |   |
| Austria |                             102,320 |                             125,584 |                             143,734 |                             136,985 |   |
| Poland |                               93,269 |                             112,859 |                             116,333 |                             134,715 |   |
| Canada |                             105,561 |                             105,226 |                             104,255 |                             120,018 |                             159,396 |
| Switzerland |                             101,660 |                             105,381 |                               98,969 |                             113,075 |                             133,875 |
| Japan |                               90,449 |                             100,324 |                             102,806 |                               90,214 |                             100,138 |
| Spain |                               87,215 |                             100,826 |                             101,776 |                               84,363 |                             108,159 |
| Australia |                               77,581 |                               86,409 |                               78,005 |                               82,915 |                             101,622 |
Source: https://www.trademap.org/Country_SelProduct_TS.aspx?nvpm=1%7c%7c%7c%7c%7c3922%7c%7c%7c4%7c1%7c1%7c1%7c2%7c1%7c2%7c1%7c1%7c1


Types of the Shower Rooms and Their Features
According to https://www.bigbathroomshop.co.uk/ style and sizes are available to suit any requirement of your bathroom. Let me show you some examples of different types of shower rooms or shower enclosures for better understanding before venturing into this business:
Quadrant enclosures - they are curved and designed to fit into a corner


Pivot door shower enclosure - open into the bathroom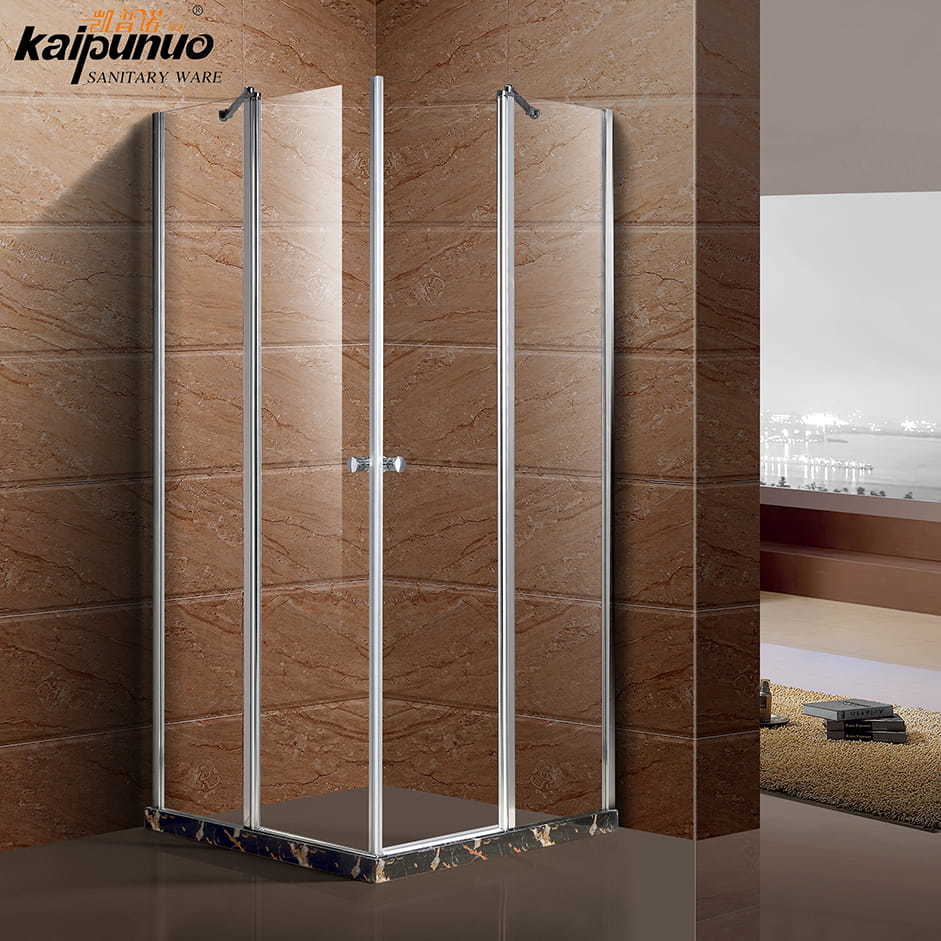 Bi-fold shower doors - open inwards to save space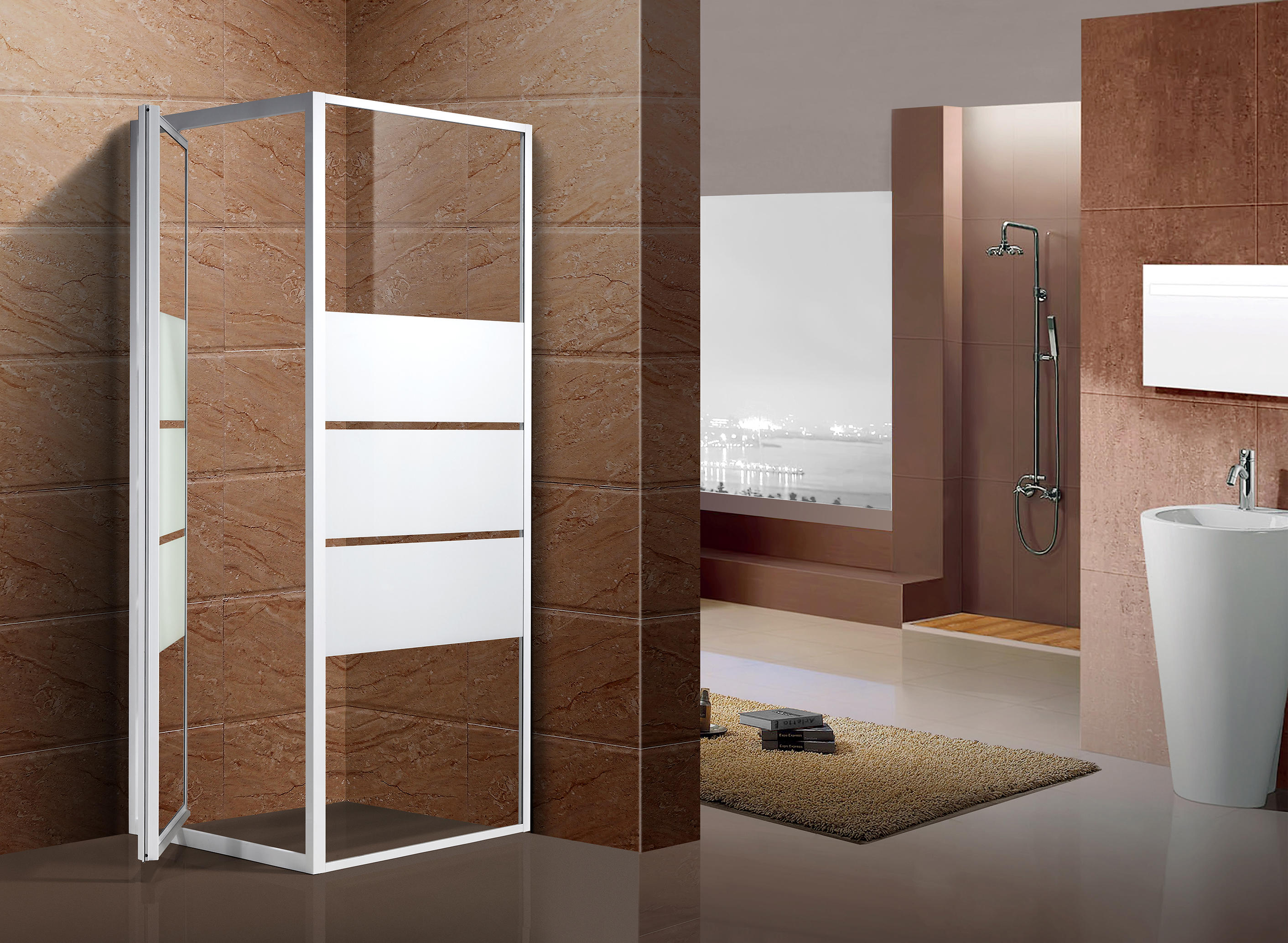 Sliding shower doors - tend to be larger in size and be used to replace a bath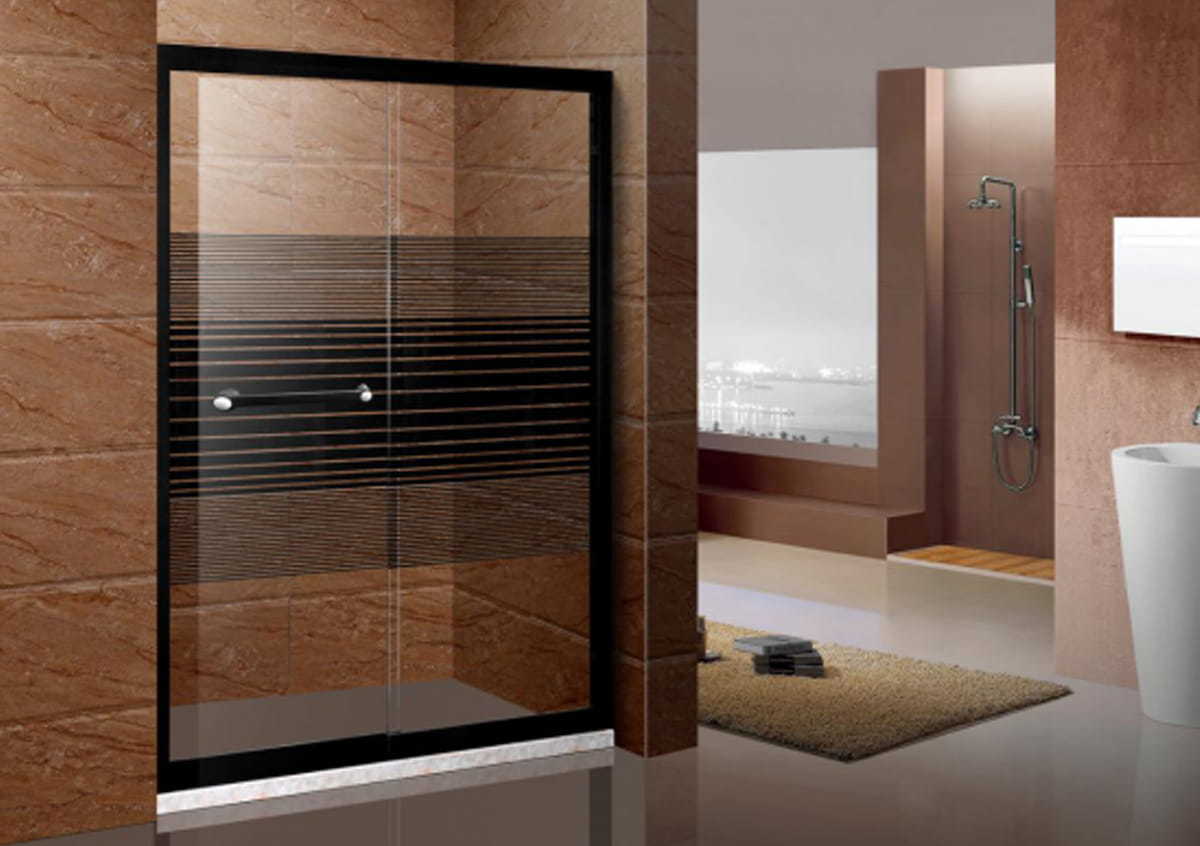 Steam shower cabin - offer the luxury of a steam shower combined with multi-function showering.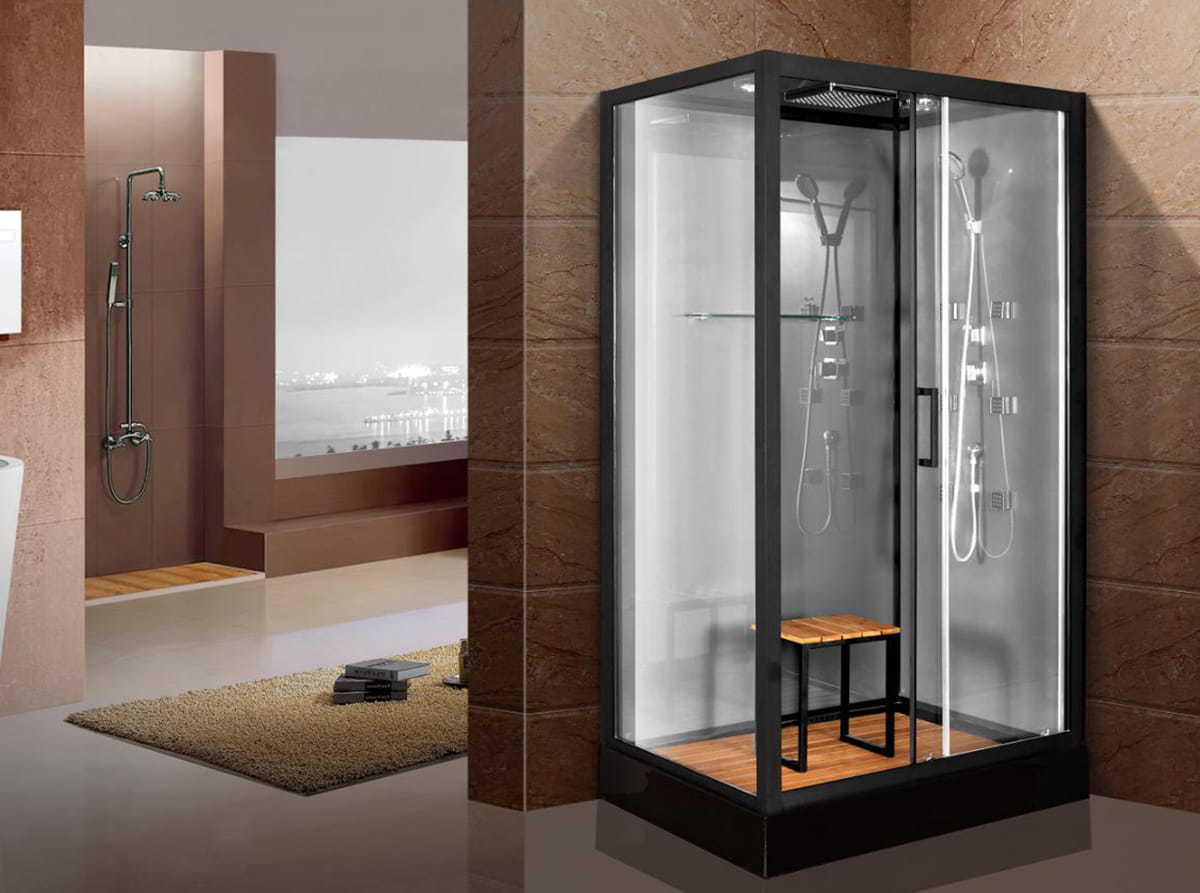 Walk-in showers - An ultra-modern look and offer a spacious showering area.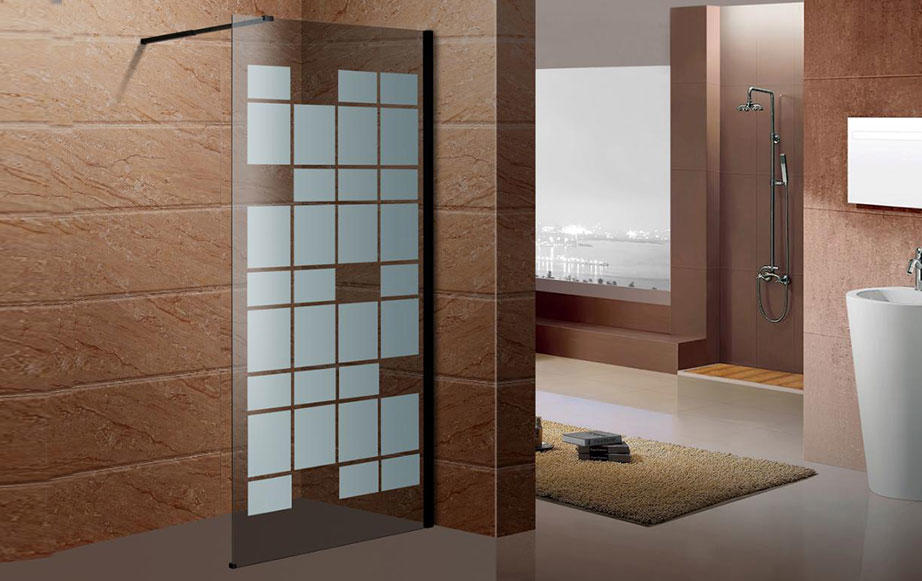 Advantages of Importing Shower Room from China
With so many varieties of products that you can import from China, the following reasons are to your advantage:
1.

    
Lower price as compared to other countries due to mass production
2.

    
Availability and capability for uninterrupted supplies
3.

    
Modern Technologies and innovation
4.

    
A vast network of suppliers and distributors
5.

    
Fast transaction and reliable supply chain
How to Import a Shower Rooms from China?
When you are planning to import shower rooms from China, these six steps will help you decide to realize your dream shower rooms to arrive intact at the destination of your choice.
Find a reliable supplier - finding a reliable supplier will not only save your time but will educate and guide you as well on the whole process of importing your shower rooms to your country. Probably your next question will be, how to find a good one? You can search on different platforms and social media networks like Alibaba.com, Linkedin, Reddit, and Facebook groups.  From there you can start a conversation until you feel confident transacting with that supplier.
Know the product custom code that you want to import - each product that is going to import from China has a designated custom code or the harmonized code. That designated harmonized code is also a requirement for importing countries like yours for tariffs value and tax calculation. Here is the link to harmonized code that you can refer to anytime whenever you want to import products from China

https://www.transcustoms.com/HScode/

. It is also worth mentioning that each country with a trade agreement with China has some benefits that you can take advantage of such as tariff exceptions. For that exception, you have to do research on whether the product you plan to import is tariff and tax-free.
Look for a reputable forwarder/broker - most of the buyers have their own nominated forwarding company to facilitate the shipment of their purchased products from China. They will be the ones to do most of the documentation and submit it to customs for clearance. These customs documents compose of shipping documents - packing list, commercial invoice, and bill of lading.  If everything is in order customs will release your goods. At the destination port, you may assign your own broker who will facilitate the customs clearance, release of your shipment, and trucking arrangement to deliver your shower room to your chosen final destination.
3rd party inspection - to ensure your quality expectation will be met by your supplier, you can nominate your own 3rd party inspection to inspect your goods before shipment. Arrange your 3rd party inspector at least one week before the shipment which you should coordinate with your supplier.  The 3rd party will inspect your goods and issue the inspection report to be attached to your shipping documents. The 3rd party inspector will send you their report highlighting their findings based on the defined standards e.g safety requirements, durability, smell test, etc. Any deviation from the standards, your supplier will request you to marginally accept for the inspector not to issue a fail report which would negatively impact your shipment.
Insurance - One equally important is to secure your shipment from any untoward incidents either deliberately or natural occurrences such as storms, piracy, stuffing, and unstuffing accidents, etc. through marine insurance you can be confident that any loss on your shipment would minimize the risk of your investment. Insurance coverage normally can be arranged between you and your supplier which will come to our next step.
Know your incoterms arrangement with your supplier - recognized globally, incoterms is a term used to know the responsibility of supplier and buyer when it comes to shipping the goods. Knowing the incoterms beforehand would either save or lose you some money as it defines both your responsibility for the fulfillment of that transaction and limit your risk to a certain degree. Among popular incoterms being used worldwide are FOB, FCA, CIF, etc. you can find out more here

https://goodlogisticsgroup.com/shipping-incoterms-definition

.
Conclusion
Importing a shower room from China is a wise decision to make especially if you want to venture into or expand your business in this industry. Very important to find a reliable supplier with a good reputation that can provide you and meet your requirements and finally help grow your business in the long run. Another thing to keep in mind is the cost, don't be afraid to negotiate the price with your supplier as they are open for negotiation as they are looking for a sustainable business partner. Knowing your specific requirement of product to import would help you identify your custom code that would determine the amount of customs duties that you need to pay.
Another equally important is to know your risk by researching the different types of incoterms and assigning your own 3rd party inspection for quality verification. And finally, following all the information provided in this article, especially the six steps to follow in importing the shower room would make your importation successful.