The hinges and hardware of your
shower glass door
are an important part of ensuring the safe and smooth operation of your door. Choosing the right hinges and hardware can provide secure support and ease of use. This article will introduce you to several common types of shower glass door hinges and hardware to help you make an informed choice.
Hinge type
Flush hinges: Flush hinges are the most common type of shower glass door hinges. They are usually used for single or double doors and have a solid support capability. The swing hinge can keep the door balanced when it is opened, and the opening angle of the door can be adjusted as needed.
Folding hinge: Folding hinge is suitable for folding shower doors, which can fold the door body along the hinge to save space. Folding hinges usually consist of multiple connecting pieces that allow the door to remain stable when folded.
Swivel hinges: Swivel hinges, also known as revolving door hinges, are suitable for swivel shower doors. They allow the door body to rotate on a horizontal axis, providing easy access. Rotating hinges usually consist of two or more connecting pieces that allow the door to rotate smoothly.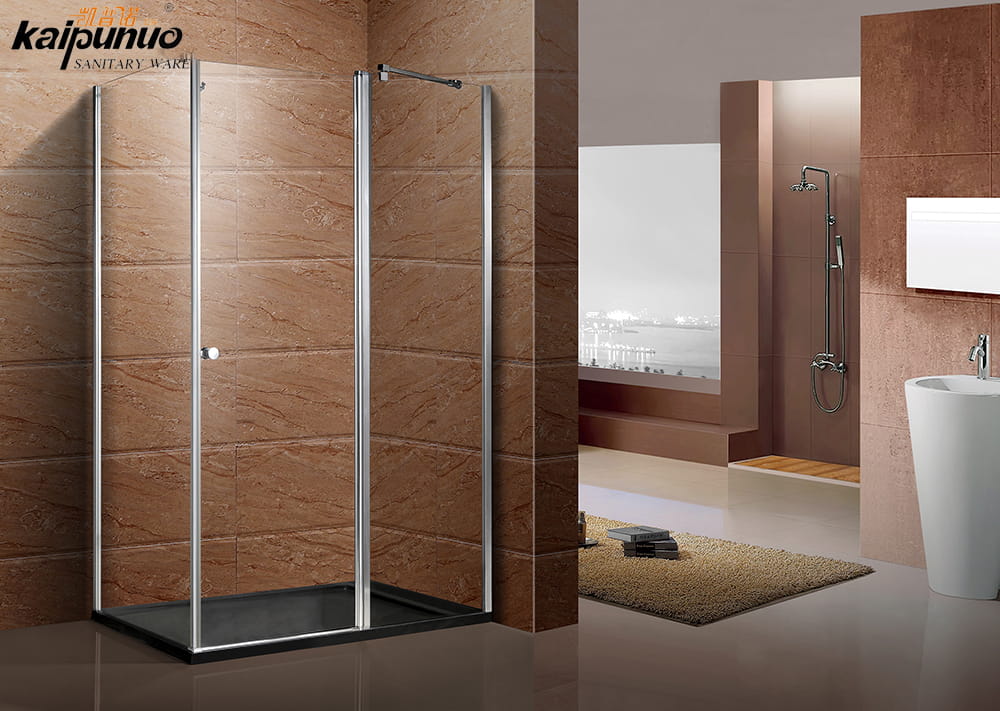 Hardware type
Door handle: The door handle is one of the common hardware on shower glass doors and is used to open and close the door. Door handles come in a variety of designs, so you can choose a style that suits your preferences and style.
Pulls: Pulls are often used on push-pull shower doors to provide a convenient grip point. The shape and size of the handle can be selected according to personal needs.
Door wheels: Door wheels are a key component used to support the shower door sliding. Door wheels are usually made of wear-resistant materials with good durability and stability.
Choosing the right shower glass door hinges and hardware can ensure secure and smooth operation of your door. Depending on the type of shower door and personal needs, you can choose hinge types such as swing hinges, folding hinges or swivel hinges. At the same time, hardware such as door handles, handles and door wheels are also important choices. When purchasing, it is recommended to choose products with reliable quality and durability, and choose according to personal preferences and shower room style.