Many netizens have consulted the life of the shower room online. How long does the shower room last? In addition to the shower room manufacturer's warranty period, how long can we use it, the following editor will explain to you:
The use time of the shower room depends on the quality of the shower room and the way consumers use it. Low-quality shower rooms are generally used for 1-2 years and there will be many after-sales problems, such as: water leakage, poor door opening, self-explosion of glass, etc. There is no quality assurance; good shower rooms, as long as consumers use them properly and maintain timely, they can generally be used for 10 years Above, even if there are occasional quality problems, there is a guarantee of quantity. The overall shelf life of a good shower room is generally 3-5 years, and some accessories are guaranteed for more than 10 years.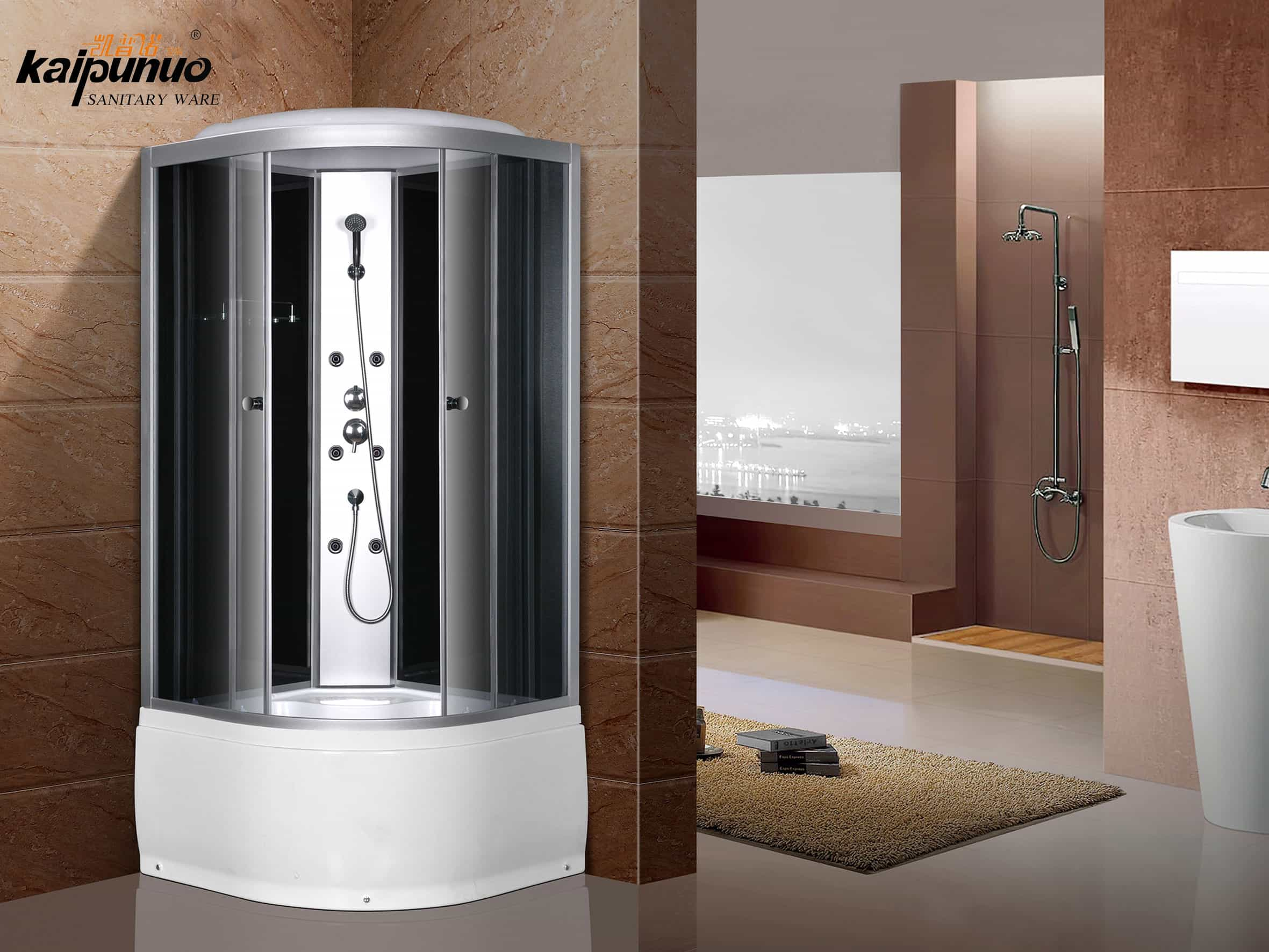 Kaipunuo Sanitary Ware Co., Ltd
 is a professional China 
OEM Shower Stalls Manufacturers
 and 
wholesale Shower Stalls Kits Suppliers
, established in 1997 in Pinghu, Zhejiang province, China, which integrates design, produce, sales and customer service vertically for our customers in more than 20 countries all over the world. We are the first manufactory use no-screw set up technology in sanitary ware industry and awarded dozens of international patents and certifications in the past years. We supply 
Shower Stalls & Kits & Enclosures wholesale
 and our products are mainly exported to dozens of countries including the United States, Germany, Japan, Spain, Italy, the United Kingdom, South Korea, Australia, and Canada. With the faith of "Ever No.1", Kaipunuo keeps providing the best bathroom solutions to our customers and sincerely wishes to cooperate with friends all over the world to build a prosperous future together!