Shower cubicle are a great way to save space and time in your bathroom. Unlike a bathtub, these enclosures are much smaller, and they often come with extra features such as shelves. They also fit into compact bathroom designs, and they are ideal for small bathrooms. To find the right enclosure, it helps to measure the area you have available in your bathroom. The height, width, and depth are all important considerations.
Shower cubicles can either be custom-made or purchased readymade. Custom-made shower cubicles are easier to install. When choosing a shower cubicle, make sure to look for one that is corrosion-free, leakage-free, and vibration-free. Also, it should have heavy doors. A door that isn't heavy enough could fall and damage your floor. A door with double-acting hinges is a good choice. Make sure that the door is labeled for its maximum weight.
The size of your shower cubicle will depend on the amount of space you have available. A corner cubicle, for instance, will require less floor space than a square cubicle. A three-sided cubicle, on the other hand, will require one less wall. A cubicle of this size can be installed in a corner of a bathroom. In addition to giving you more space in your bathroom, a shower cubicle also keeps the floor space balanced and dry. It also prevents the mirror above the wash basin from fogging during the winter months.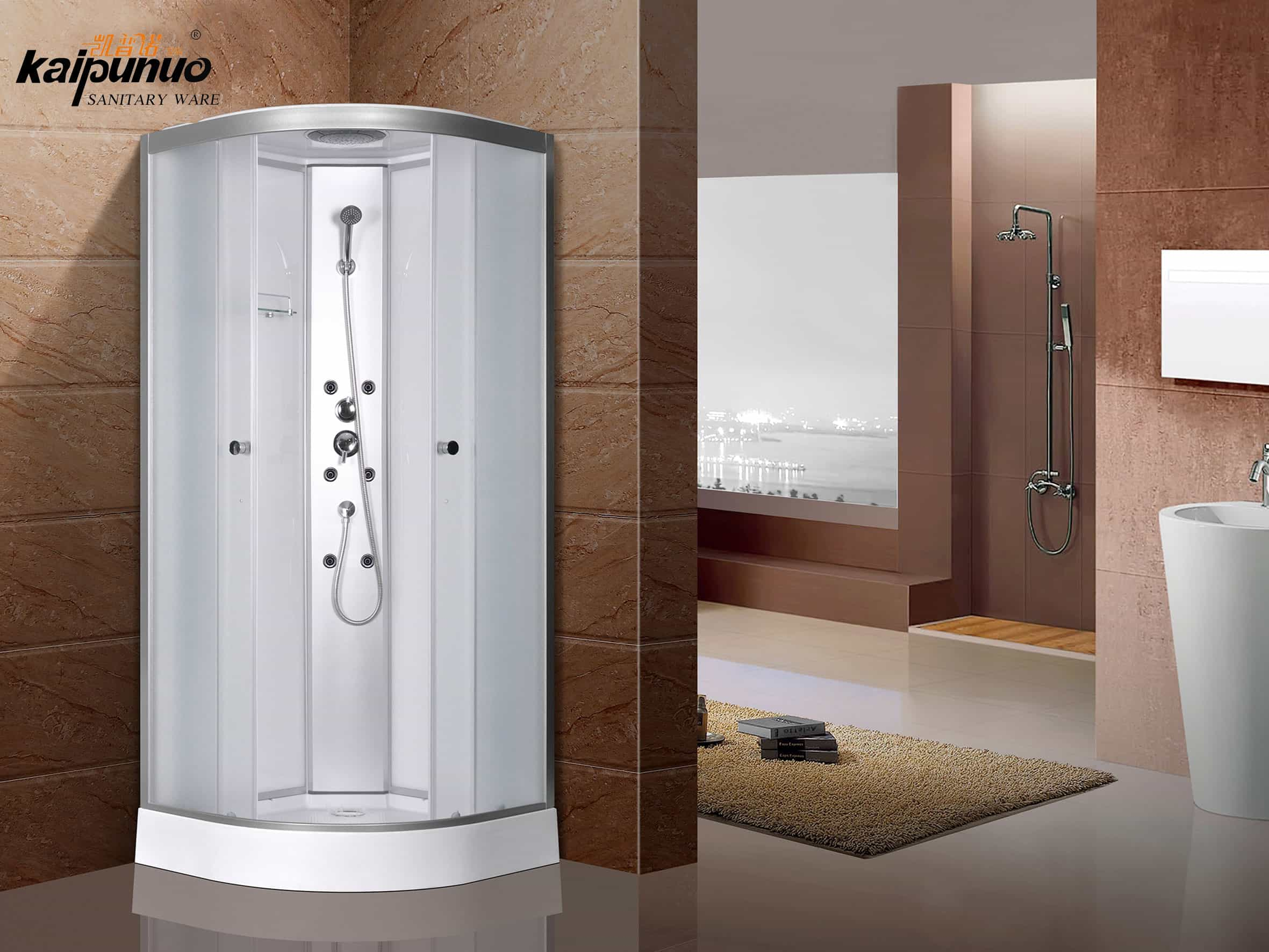 Shower cubicles are ideal for people with limited space in the bathroom. They help keep the rest of the bathroom dry, reducing the amount of cleaning needed. Shower cubicles also require less maintenance, as they are easy to clean. They require less water than a bathtub, and you can simply spray a cleaning agent onto them. Then, you can rinse them with water and wipe them down with a squeegee. Another great feature of a shower cubicle is that it provides privacy, meaning that you can enjoy your shower in privacy.
The glass in your shower cubicle should be thick and durable. This is crucial for safety, as the floor can be slippery and people often slip. If the glass breaks, the shower cubicle should be strong enough to withstand any impact without cracking. The glass used in a glass shower cubicle should be tempered glass, which is five times stronger than ordinary annealed glass. Another great option for glass shower cubicles is Sentry PVB laminated glass, which is impossible to shatter.
Shower cubicles are also a great option for people with disabilities. Many disabled people struggle with steps and struggle to stand for long periods of time. They are also easy to enter and exit, which makes them a great choice for these people. You can also buy mobility shower cubicles for elderly people.