Using the shower room to take a bath, for a long time, many people will encounter such problems: when the water flow is large and the drainage of the floor drain is slow, the water accumulates and soaks the feet. Water seepage in the house body can not achieve the effect of separation of dry and wet. So how can we improve or even avoid these situations?
​​
How to prevent water accumulation and water leakage:
​​
1. First of all, pay attention to the waterproof rubber strips and water-retaining substrates of the shower room. Whether the shower room will leak or not has a lot to do with the unqualified quality of the rubber strips.
​​
Among the accessories of the shower room, the rubber strip is preferably the whole root. If there is a connection, we should pay attention to whether there is any disconnection.
​​
The rubber strips of some low-cost shower rooms on the market are poorly handled, and some even the glass is in direct contact with the stone base, which makes the glass fragile and easy to leak.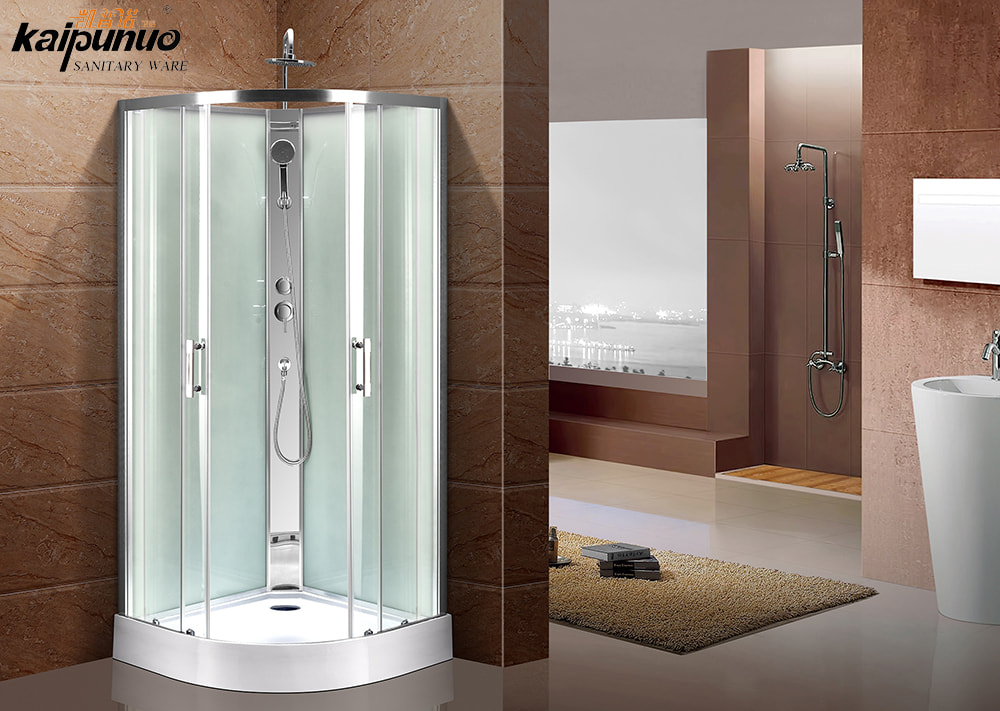 ​​
2. Secondly, check whether the floor drain is smooth and easy to clean. Once it is blocked, the shower will become a "bath"!
​​
3. For the problem of water accumulation in the shower room, there is such a suggestion: treat the floor of the shower room with drainage grooves,
​​
Drainage grooves are made around, and water line grooves are opened in the middle. When the water falls on the ground, it is quickly introduced into the surrounding grooves. Even if it cannot be drained, there will be no blisters.
Kaipunuo Sanitary Ware Co., Ltd
 is a professional China 
OEM Shower Stalls Manufacturers
 and 
wholesale Shower Stalls Kits Suppliers
, established in 1997 in Pinghu, Zhejiang province, China, which integrates design, produce, sales and customer service vertically for our customers in more than 20 countries all over the world. We are the first manufactory use no-screw set up technology in sanitary ware industry and awarded dozens of international patents and certifications in the past years. We supply 
Shower Stalls & Kits & Enclosures wholesale
 and our products are mainly exported to dozens of countries including the United States, Germany, Japan, Spain, Italy, the United Kingdom, South Korea, Australia, and Canada. With the faith of "Ever No.1", Kaipunuo keeps providing the best bathroom solutions to our customers and sincerely wishes to cooperate with friends all over the world to build a prosperous future together!