A glass shower cabin is a self-contained enclosure that is typically made of glass and is used for taking showers. It is typically installed in a bathroom and is designed to enclose the shower area to contain water and prevent it from splashing onto the floor or other areas of the bathroom. Glass shower cabins come in a variety of sizes, shapes, and styles to suit different preferences and needs. Some common features of glass shower cabins include doors, walls, and a ceiling made of glass, a showerhead and water valve for controlling the flow of water, and a drain to remove excess water from the enclosure. Glass shower cabins are a popular choice for many homeowners because they provide a clean, modern look and can help to make a small bathroom feel more spacious.
It is a popular choice for bathroom renovations because it allows light to pass through, making the space feel more open and bright. Glass shower cabins are available in a variety of sizes and styles, and can be framed or frameless. They can be installed in a corner of the bathroom, against a wall, or as a standalone unit. Some glass shower cabins come with features such as steam showers, rain shower heads, and body jets for a more luxurious shower experience. It is important to ensure that the glass used in a glass shower cabin is of high quality and thickness to withstand the wear and tear of daily use.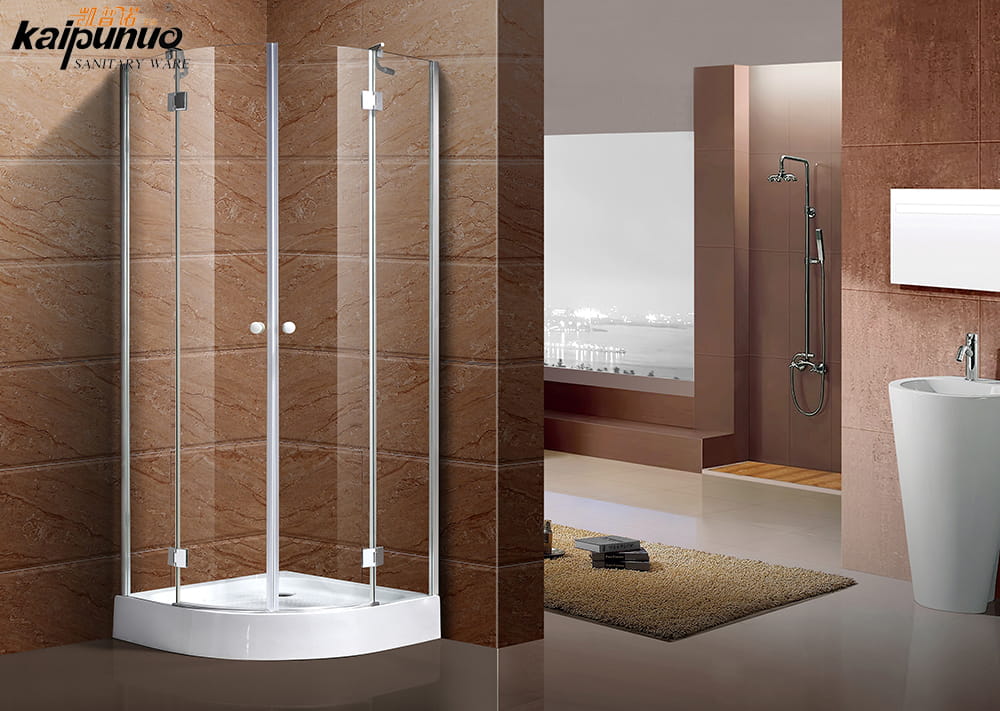 Kaipunuo Sanitary Ware Co., Ltd is a professional China OEM Shower Enclosures Manufacturers and wholesale Tempered Glass Shower Enclosures Factory, established in 1997 in Pinghu, Zhejiang province, China, which integrates design, produce, sales and customer service vertically for our customers in more than 20 countries all over the world. We are the first manufactory use no-screw set up technology in sanitary ware industry and awarded dozens of international patents and certifications in the past years. We supply Tempered Glass Shower Enclosures wholesale and our products are mainly exported to dozens of countries including the United States, Germany, Japan, Spain, Italy, the United Kingdom, South Korea, Australia, and Canada. With the faith of "Ever No.1", Kaipunuo keeps providing the best bathroom solutions to our customers and sincerely wishes to cooperate with friends all over the world to build a prosperous future together!