A glass shower cabin is a type of shower enclosure that is made entirely or partially of glass. Glass shower cabins can be either frameless or framed, with the former being made of thick, tempered glass that is held in place by hardware such as hinges, brackets, and clamps. Frameless glass shower cabins have a more modern and minimalist appearance, while framed glass shower cabins have a more traditional look.
Glass shower cabins come in a variety of sizes and configurations, including corner units, alcove units, and freestanding units. They can also have a range of features such as rain showerheads, handheld showerheads, built-in seating, and steam generators. Glass shower cabins can be either mounted to the wall or floor, and they may be installed using either a direct-to-stud or alcove installation method.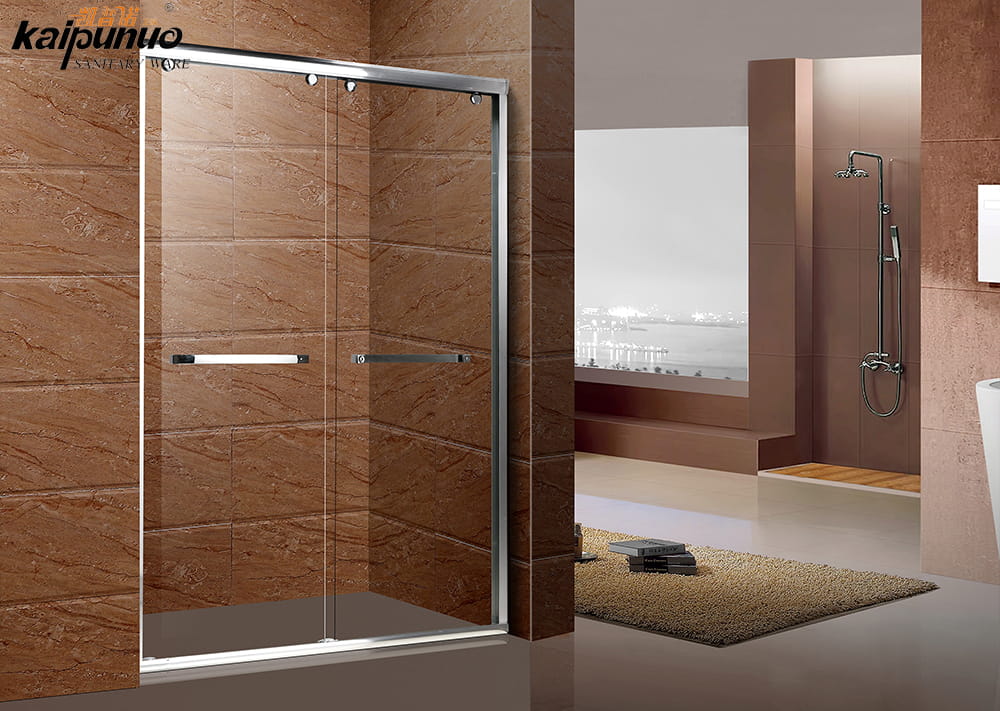 Glass shower cabins are popular because they allow for a spacious and open feeling in the bathroom, and they also provide a clear view of the shower area. They are relatively easy to clean and maintain, and they can be customized with a variety of finishes and hardware options. However, they can be more expensive than other types of shower enclosures, and they may require more frequent maintenance to keep the glass looking clear and free of water stains.

Kaipunuo Sanitary Ware Co., Ltd is a professional China OEM Shower Stalls Manufacturers and wholesale Shower Stalls Kits Suppliers, established in 1997 in Pinghu, Zhejiang province, China, which integrates design, produce, sales and customer service vertically for our customers in more than 20 countries all over the world. We are the first manufactory use no-screw set up technology in sanitary ware industry and awarded dozens of international patents and certifications in the past years. We supply Shower Stalls & Kits & Enclosures wholesale and our products are mainly exported to dozens of countries including the United States, Germany, Japan, Spain, Italy, the United Kingdom, South Korea, Australia, and Canada. With the faith of "Ever No.1", Kaipunuo keeps providing the best bathroom solutions to our customers and sincerely wishes to cooperate with friends all over the world to build a prosperous future together!