The sliding door of the shower room sometimes encounters an unsmooth situation, because it will not move smoothly after a long time of use. At this time, you only need to apply some lubricating oil in the track. In most cases, it is caused by the fact that the movable door and the fixed glass are not on the same plane. It is necessary to adjust the upper and lower sides of the shower room to reach the same track. The shower room itself should have adjustment function. The following small series provide you with a few convenience points.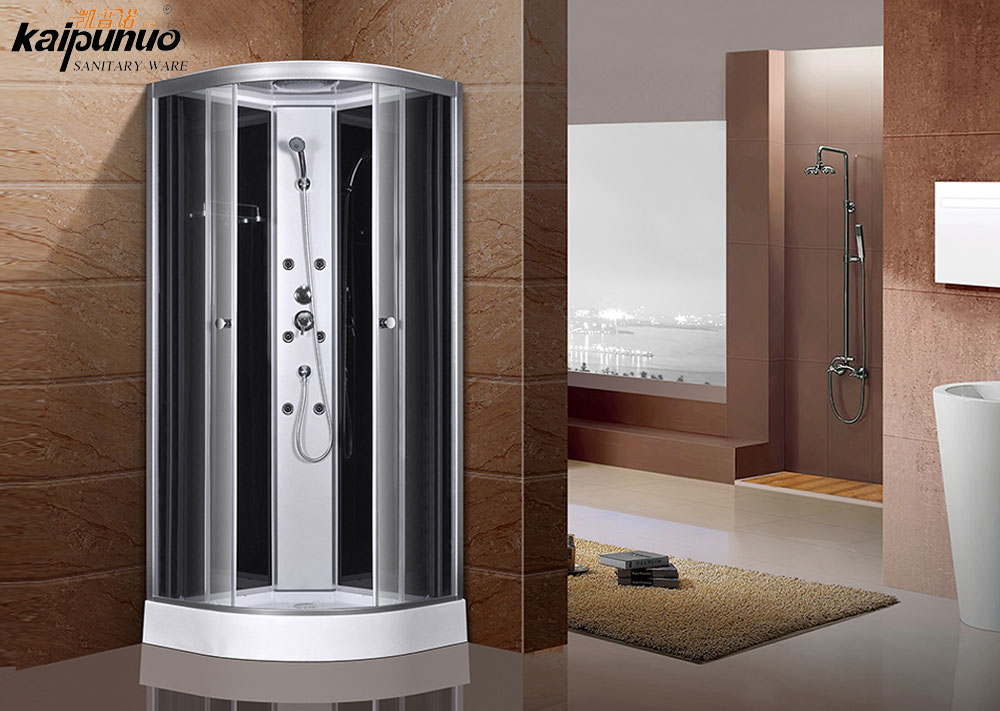 The following points should be paid attention to when using:


1. It is to adjust the adjusting screw of the slider regularly to ensure the effective bearing and good sliding of the slider to the movable door;


2. Pay attention to regularly clean the slide rails, pulleys, and sliders, and add lubricants (lubricating oil or lubricating wax);


3. It is to avoid impacting the movable door with force below, so as not to cause the movable door to fall off.
Kaipunuo Sanitary Ware Co., Ltd
 is a professional China 
OEM Shower Stalls Manufacturers
 and 
wholesale Shower Stalls Kits Suppliers
, established in 1997 in Pinghu, Zhejiang province, China, which integrates design, produce, sales and customer service vertically for our customers in more than 20 countries all over the world. We are the first manufactory use no-screw set up technology in sanitary ware industry and awarded dozens of international patents and certifications in the past years. We supply 
Shower Stalls & Kits & Enclosures wholesale
 and our products are mainly exported to dozens of countries including the United States, Germany, Japan, Spain, Italy, the United Kingdom, South Korea, Australia, and Canada. With the faith of "Ever No.1", Kaipunuo keeps providing the best bathroom solutions to our customers and sincerely wishes to cooperate with friends all over the world to build a prosperous future together!