Summary:1. The family shower room is equipped with an automatic clea...
1. The family shower room is equipped with an automatic cleaning function. You don't need to do it yourself when you shower, but you can enjoy the comfort of the shower. The overall shower room can be said to be the trend of bathing development, which will greatly improve people's bathing experience and make bathing a way of relaxation and leisure. The customized shower room consists of three parts: sauna system, shower system and physiotherapy massage system. The sauna system mainly emits steam through the independent steam hole at the bottom of the shower room, and can put medicines in the medicine box to enjoy the medicine bath health care, and achieve the purpose of health care.
2. The functions of the customized shower room also include various kinds of comfortable massages. Just imagine how enjoyable it is to take a comfortable bath in the bathtub and have a massage after a day's work. There is a lot of massage in the overall shower room, and the massage effect is achieved through the control of water column pressure, steam, and acupuncture.
3. Because the customized bath room has many functions, the overall design is also more complicated, which loses the flexibility it should have. In addition, the size is relatively large, which brings trouble to the lives of the elderly and children, and even uses bathing. Inflict some damage in the process.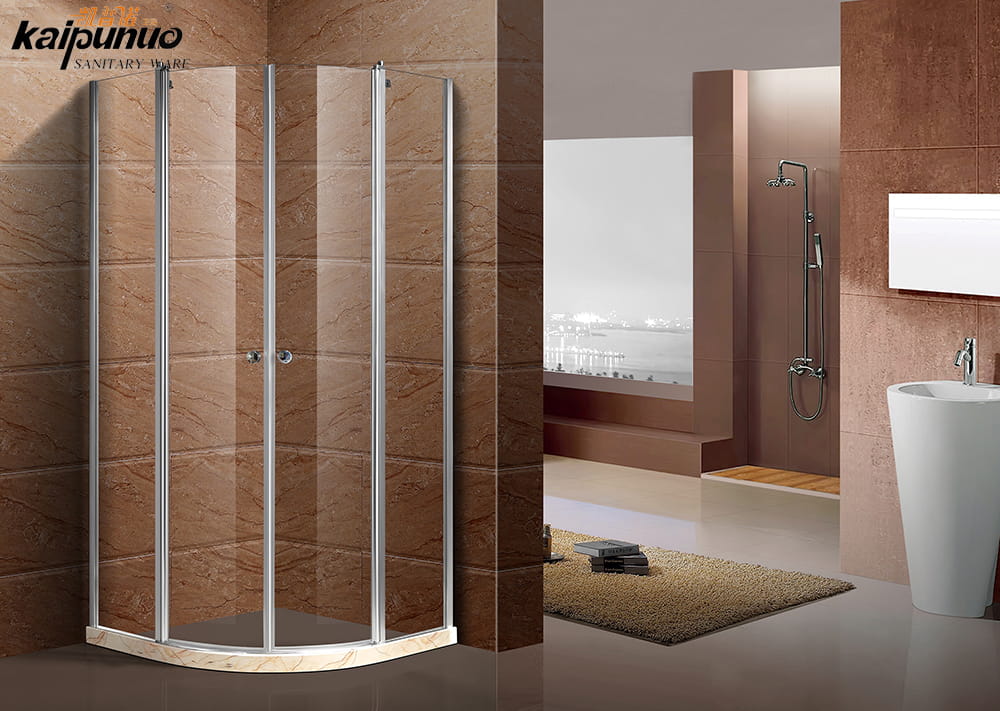 Kaipunuo Sanitary Ware Co., Ltd., a professional manufacturer of shower products, established in 1997 in Pinghu, Zhejiang province, China, which integrates design, produce, sales and customer service vertically for our customers in more than 20 countries all over the world. We are the first manufactory use no-screw set up technology in sanitary ware industry and awarded dozens of international patents and certifications in the past years. We advocate the concept of environment protection and resources-saving to create more perfect and comfortable fascinating life for modern people. With the faith of "Ever No.1", Kaipunuo keeps providing the best bathroom solutions to our customers and sincerely wishes to cooperate with friends all over the world to build a prosperous future together!