The shower room is divided into simple shower room and overall shower room, according to the style, it is divided into corner shower room, in-line shower screen, arc shower room, bath screen on the bathtub, etc.; according to the shape of the chassis, it is divided into square, full circle, fan-shaped, diamond Shaped shower room, etc.; according to the door structure, it is divided into sliding door, folding door, swing door shower room, etc.
1. The advantage is that the installation is more convenient, and the whole process does not have too many troublesome procedures. The overall shower room can be installed and used directly. It can be used conveniently and quickly as long as the water pipe is connected, thus reducing the waste of manpower and financial resources.
2. Installing a bathroom can create a relatively independent bathing space, avoid mutual influence, and facilitate daily life.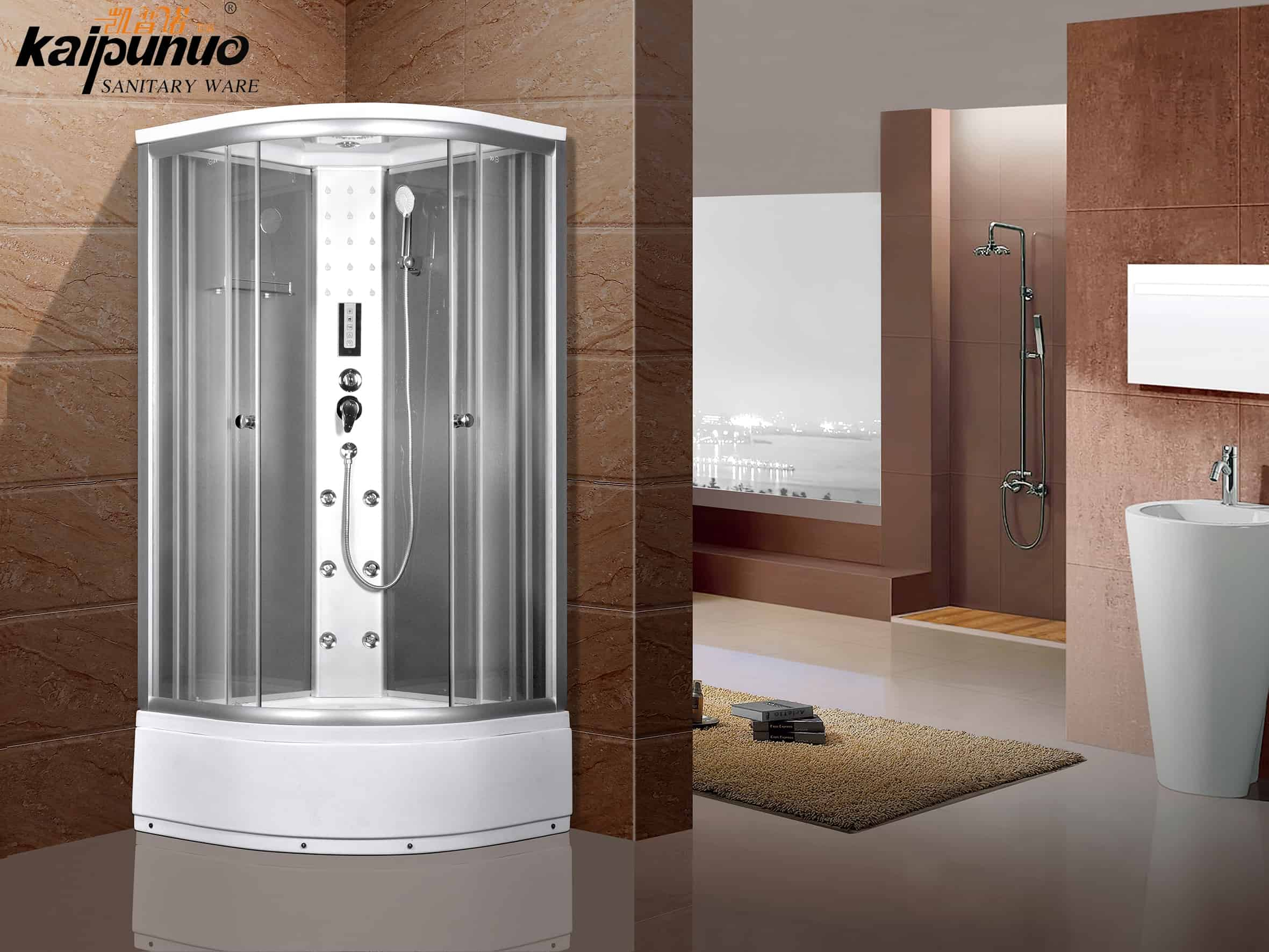 3. Solve the separation of dry and wet, and will not let water flow out or splash outside to wet the ground, so it will be easier to clean. 4. Compared with the shower curtain, the shower room is easier to clean, and the shower curtain is likely to stick to your body when you take a shower. This kind of wet feeling is very bad.
Kaipunuo Sanitary Ware Co., Ltd
 is a professional China 
OEM Shower Rooms Manufacturers
 and 
wholesale Shower Cubicles Rooms Factory
, established in 1997 in Pinghu, Zhejiang province, China, which integrates design, produce, sales and customer service vertically for our customers in more than 20 countries all over the world. We are the first manufactory use no-screw set up technology in sanitary ware industry and awarded dozens of international patents and certifications in the past years. We supply 
Shower Cubicles Rooms wholesale
 and our products are mainly exported to dozens of countries including the United States, Germany, Japan, Spain, Italy, the United Kingdom, South Korea, Australia, and Canada. With the faith of "Ever No.1", Kaipunuo keeps providing the best bathroom solutions to our customers and sincerely wishes to cooperate with friends all over the world to build a prosperous future together!