Create the Illusion of Space with Neutral Colours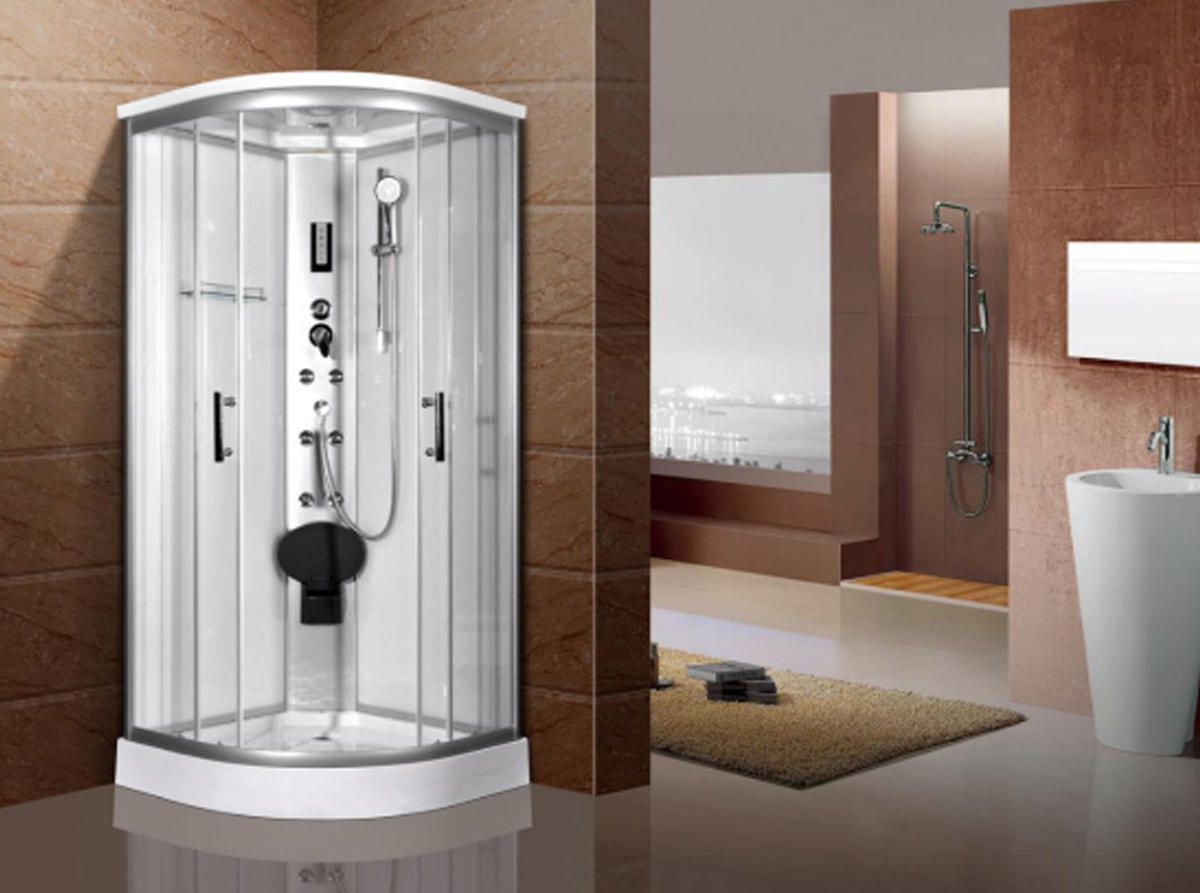 When you can't pick a colour it is best to go with something neutral. Neutral colours are timeless classics which never seem to go out of style. They can also come with the added benefit of creating the illusion of space. If you have a smaller bathroom, choosing white tiles, beige tiles or cream tiles will make it feel more open by reflecting the light. Dark and Modern Just as neutral colours have their place, so to do tiles with a dark colour. To emphasise the modernity of your shower room, tile one wall with dark or even black tiles. You can even further accent this space and add a metallic tile border. The metallic tiles will flawlessly weave together with the black tiles to transform your shower room from ho-hum into a modern classic. Beautify with Textiles If you have turned one of your shower room walls into an accent then, it only makes sense to carry this throughout your bathroom. The best way to do this is by opting for textiles in matching, or complementary colours to your shower room tiles. Alternatively, you could also use your textiles to switch things up and instead of matching the colours directly, you could use them to add a bright and vibrant pop of colour to your space. Think bright, red, blue or green towels or bathmats, in a white bathroom. The best part about it is that when you accent a classic white room with textiles, you can easily switch up the colour scheme when you are ready for a change. Create Space with Mirrors When you have a small shower room you will want to do everything you can to maximise space and make it feel more open. Mirrors present a top solution. Placing an extra mirror or two in your bathroom will help to reflect light into the shower. The added light will then make your shower room seem more open. Touch of Greenery To complete the transformation of your bathroom and shower room into an oasis, introduce a potted plant into your space. If you have natural light in the room, your plant will flourish adding a vibrant touch of flourishing greenery. Are you ready to get started with your shower room renovation project?
Shaoxing Hengfeng Curtain CO.,Ltd.