Summary:1. Maintenance of tempered glass 1) Do not hit or hit the gl...
1. Maintenance of tempered glass
1) Do not hit or hit the glass surface with sharp objects to avoid damage.
2) Do not wipe the glass surface with corrosive liquid, so as not to damage the surface gloss.
3) Do not wipe the glass surface with rough materials to avoid scratches.


2. Maintenance of aluminum alloy frame
1)Electrostatic powder spray products (such as white, patina, yellow, red, purple and other solid spray type) first prevent direct sunlight and exposure, because the resin material and color base powder will have a photosensitive reaction, causing the spray layer to fade; Second, do not wipe with corrosive liquids or materials; third, do not use rough materials (including toothpaste) to wipe the surface; fourth, do not use sharp objects to describe the surface, such as aluminum stains, please use neutral detergent to dissolve Wipe after water.
2)Oxidation coloring products (surface coloring such as gold, silver, matte silver, wire drawing, etc.); compared with electrostatic spraying products, these products are not easy to fade, but their hardness is poor, and the surface cannot be depicted with sharp objects. If there are stains on the aluminum surface, please use a neutral detergent to dissolve in water and wipe it.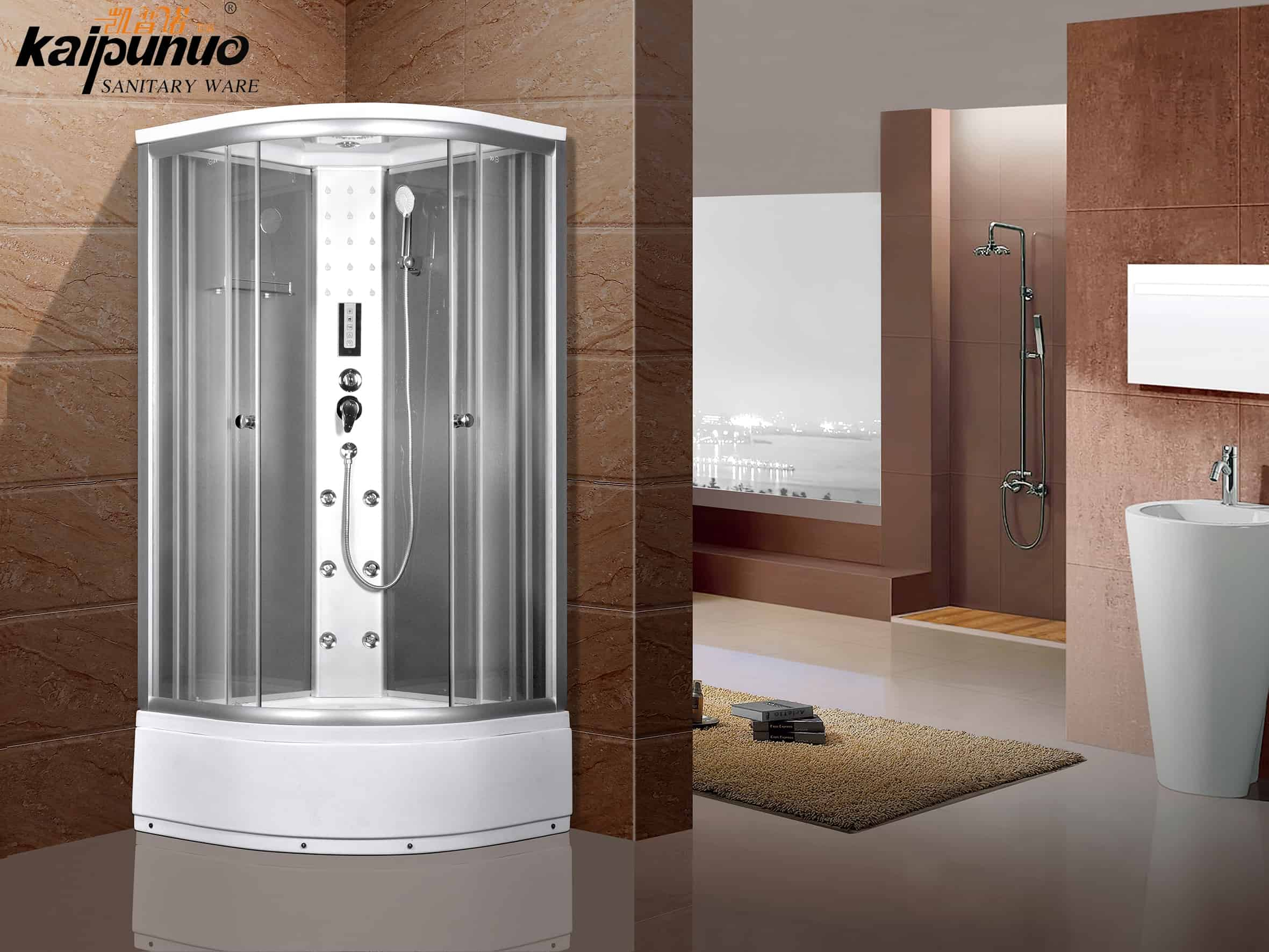 Kaipunuo Sanitary Ware Co., Ltd
 is a professional China 
OEM Shower Stalls Manufacturers
 and 
wholesale Shower Stalls Kits Suppliers
, established in 1997 in Pinghu, Zhejiang province, China, which integrates design, produce, sales and customer service vertically for our customers in more than 20 countries all over the world. We are the first manufactory use no-screw set up technology in sanitary ware industry and awarded dozens of international patents and certifications in the past years. We supply 
Shower Stalls & Kits & Enclosures wholesale
 and our products are mainly exported to dozens of countries including the United States, Germany, Japan, Spain, Italy, the United Kingdom, South Korea, Australia, and Canada. With the faith of "Ever No.1", Kaipunuo keeps providing the best bathroom solutions to our customers and sincerely wishes to cooperate with friends all over the world to build a prosperous future together!