The shower room has become one of the common sanitary ware in our daily life. It brings various benefits to our lives. I believe everyone can see it. It has even replaced the bathtub as one of the popular large sanitary ware. So how to maintain the frame of the aluminum alloy shower room to prolong the service life? The technology of the aluminum alloy structure of the shower room brand on the market is mainly two kinds of electrostatic spraying and oxidation coloring.
1. Maintenance of electrostatic spraying aluminum alloy frame: Electrostatic spraying aluminum alloy frame refers to solid spraying aluminum alloy frame such as white, bone color, blue, yellow, red, and purple. such products
First of all, it is necessary to prevent direct sunlight and exposure to the sun, because the resin material and the color base powder will have a photosensitive reaction, which will cause the spray layer to fade; secondly, it should not be wiped with corrosive liquids or materials; thirdly, it should not be wiped with rough materials (including toothpaste). surface; fourth, the surface cannot be delineated with a sharp object. If there are stains on the aluminum surface, please clean it with neutral water and then wipe it.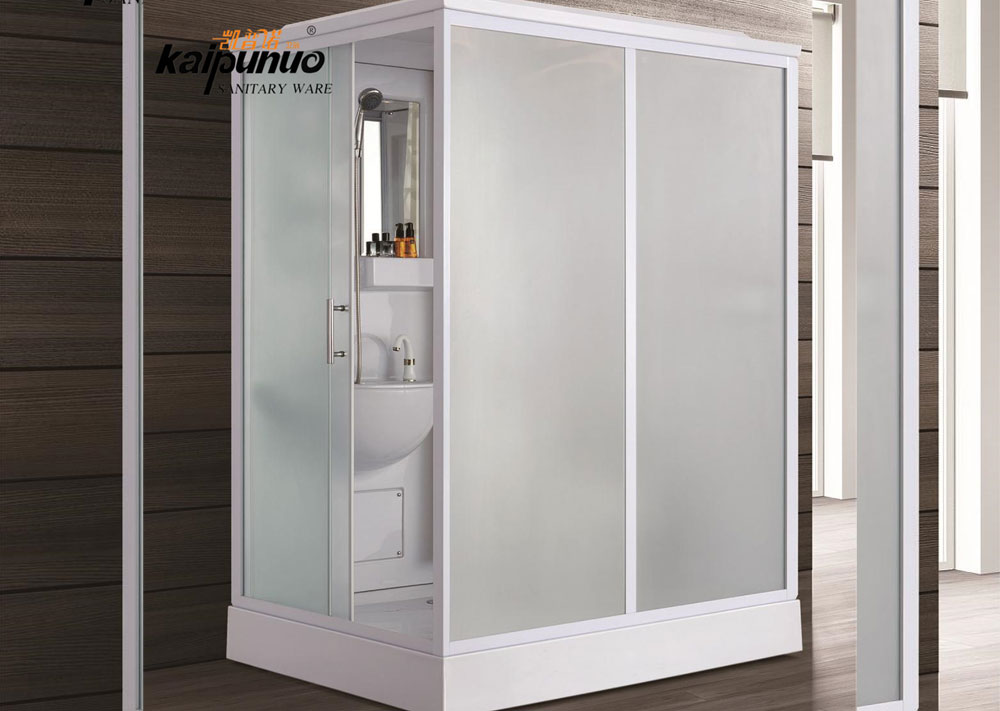 2. Maintenance of anodized and colored aluminum alloy frames: Anodized and colored aluminum alloy frames refer to surface colored aluminum alloy frames such as gold, silver, sub-silver, and brushed silver.
Compared with electrostatic coating products, this type of product is not easy to fade, but its hardness is poor, so it is especially impossible to wipe the surface with rough materials, and it is also impossible to use sharp objects to describe the surface.
If there are stains on the aluminum surface, please clean it with neutral water and then wipe it. Do not use ordinary soaps and washing powders, let alone detergents with strong acid and alkali such as decontamination powder and toilet cleaner, and do not touch with acids, alkalis, salts and other substances.
Shower room tips: When buying a shower room, you can't be greedy for cheap prices. Be sure to buy products marked with the detailed manufacturer's name, factory address and commodity certificate.