Ceramic or fibreglass shower trays, in white or in various colours, are convenient and useful bathroom fixtures. They allow users better use of space and offer easy access even in small bathrooms. The inset shower tray has a strong visual impact and it is the ideal furnishing solution for modern bathrooms in minimalist style. It brings considerable benefits to the shower area, although many users are still doubtful about its efficiency and its watertight seal properties. Thus, let's clarify some aspects of the floor-level shower trays, evaluating their pros and cons.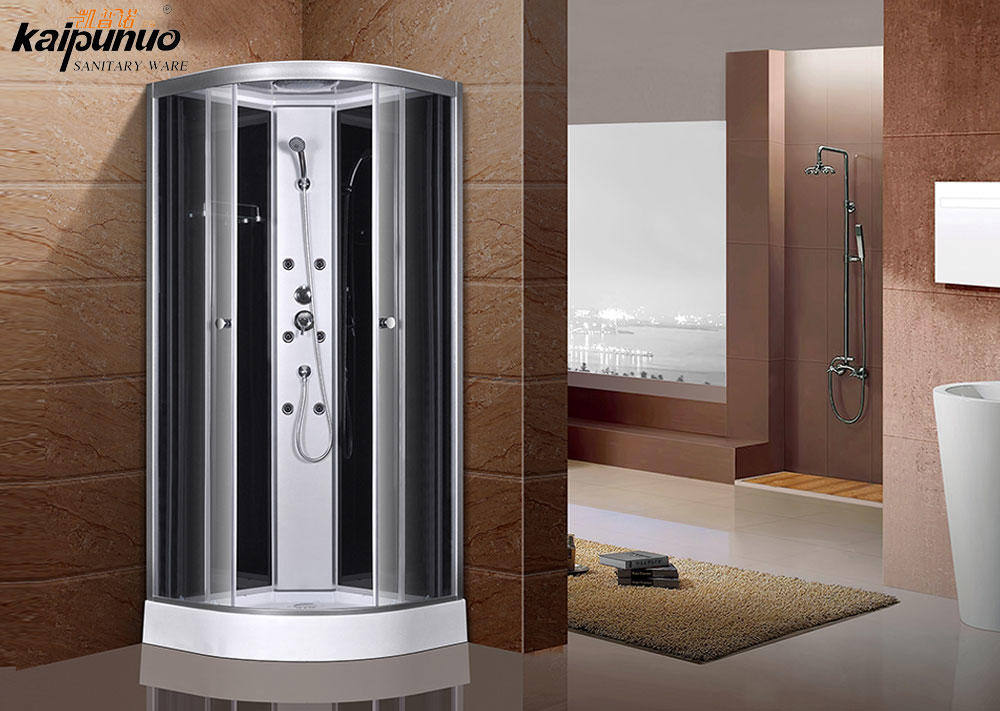 Advantages of floor-level shower trays
- Continuity of the materials increases the aesthetic value of the bathroom. An inset shower tray gives a wider visual perception of the environment. The whole area seems to extend creating an even surface and occupying a minimal amount of space.
- An inset shower tray increases the functionality of the bathroom, making access easier for children and the elderly, and even those with mobility impairments. The walk-in area has no obstacles, minimising the risk of tripping or slipping.
- The floor-level shower tray is designed for easy maintenance. Compared to the traditional enclosures or the very common bathtub, this modern and functional bathroom fixture has fewer edges and slots whilst the unique shape allows faster and easier cleaning.
- Prices are affordable. A floor-level shower tray allows the clientele to find diverse solutions, even when replacing an old bathtub. Inset shower trays, even though they require waterproofing the tiling, are still quite affordable.
endless combinations of interior bathroom design. Elegant and functional shower trays made of resin, ceramic (cheaper) or conglomerates are available on the market but, whatever the choice, the planning must be detailed and calculated to the millimetre.

Drawbacks of inset shower trays
- The installation of a floor-level shower tray must be planned at the stage of design. It must be positioned inside the bathroom floor before laying the tiles. The inclination of the screed must be calculated immediately to avoid flooding in the bathroom.
- The placement of a floor-level shower tray cannot be improvised. The work must be performed by expert plumbers that must issue a warranty certificate. The successful execution of the work ensures a perfect insulation of the area, to avoid water seepage that may require high-cost maintenance work over time. For the best result, it is very important that the waterproofing is well done and that the drainage pipe and the waste plug line up and fit perfectly.