Everyone who works hard in the city longs to have a home, let the wandering heart find a home, store our happiness and joy, hide our sadness and tiredness, but the city is expensive, and most people can only buy a rigid need Practical small house. The cramped bathroom, which is only 4 or 5 square meters, carries the family's washing life, and makes you gradually become a ninja in the bathroom. You need to endure the environment of bathing water flooding the floor, mosquitoes flying, and frequent cleaning and sanitation, and even bear the slippery floor Risk of falling. For bathing, you are also in a hurry. Do you enjoy every bath, take every inch of your skin seriously, and treat your tired self well?
Today, the young generation born in the 1990s has gradually become the main consumer group in the domestic market. Compared with the 80s, the post-90s pay more attention to individualism, independence, and have their own unique ideas. Therefore, "non-standard customization" has swept the market at a lightning speed, among which "non-standard customized shower room" has developed rapidly.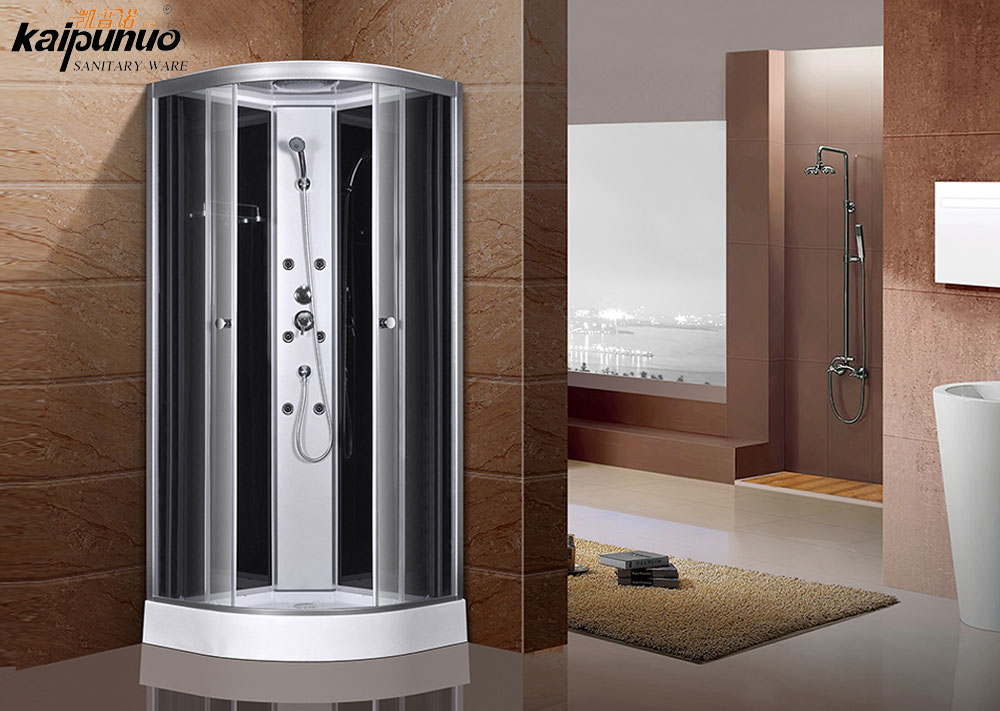 The non-standard custom shower room subverts the traditional collocation. It advocates individuality and can be customized according to the personal preferences of consumers and the actual situation of the bathroom, and professional installation engineers are sent to measure the installation, and provide good after-sales service, which is favored by modern consumers.
As the name suggests, it is a shower enclosure with a non-standard size design. This needs to be designed according to the requirements of consumers, and made according to a certain size range without changing the quality of the product. The custom shower room has a certain technical content, and designers and manufacturers need to have a certain technical content and non-standard custom design experience to ensure the quality of the custom shower room.
The non-standard customization of the shower room is divided into ordinary non-standard customization and non-ordinary non-standard customization. Ordinary non-standard means that the size and thickness of the shower room change within a certain customization range, and the thickness and thickness will also increase or decrease, and the handle may be replaced by other types of handles without changing the overall structure. Non-standard non-standard customization refers to changing the standard of the original accessories or special accessories combination of the shower room, which is completely customized according to consumer preferences.
Whether it is a custom shower room or a standard shower room, their existence makes full use of the location of the bathroom, and this design is suitable for bathrooms of various types. In addition, the shower enclosure helps to create the separation of dry and wet, making bathroom life more fun, easy and comfortable.