The shower room is used by more and more families, but it also adds a cleaning job to the housewives. If the shower room is stained with dirt, it is more difficult to clean. For this reason, the editor specially found a small coup to solve the problem:
1. The easiest and most practical method is to use a mixture of white vinegar and a little salt to clean it, and then use a brush to clean it. 2. You can use toothpaste to paint on the glass door of the shower room, then carefully and gently brush, and finally wash it with warm water.
3. Use glass cleaner, spray it directly on the glass of the shower room, and clean it with a dry rag to get your shower room as bright as new. But be careful, do not spray the cleaner on the hardware, because the cleaner will corrode the surface of the hardware, and the hardware can be wiped directly with a soft rag.
4. First wipe off the dust with a damp cloth, then wipe it with newspaper, and the advantage of this method is that it will not leave traces of water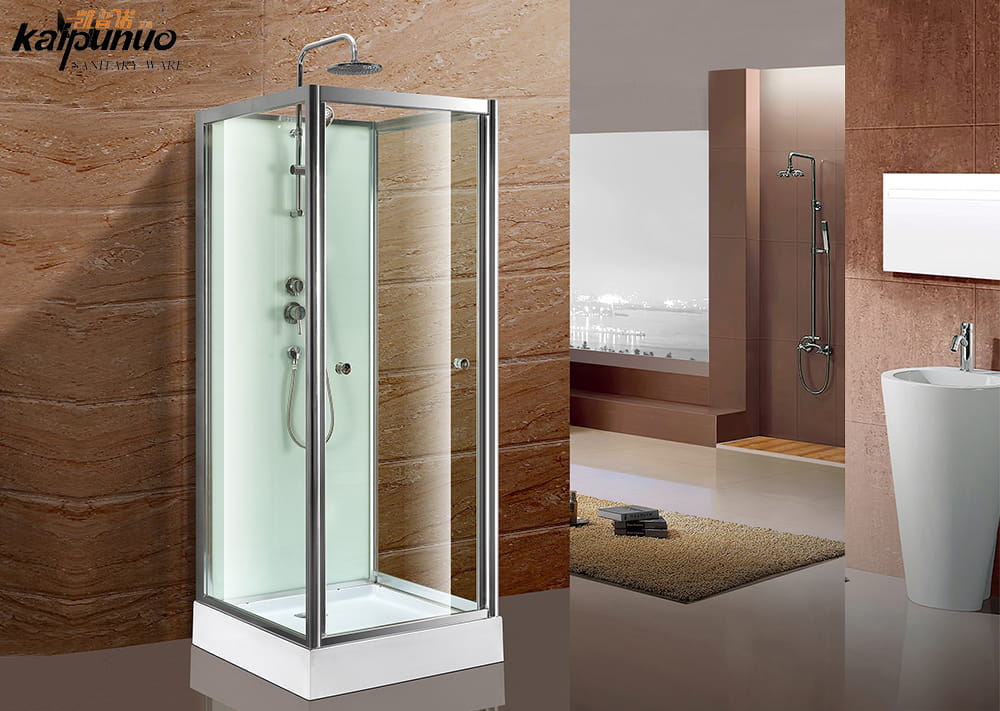 5. The toilet cleaner used in the toilet can also be used to clean the glass of the shower room. After spraying some on the shower glass door, put on gloves and scrub slowly.
6. On the glass of the shower room, you will find that after a long time, there will be vague marks left by water vapor. Buy a glass squeegee, every time after taking a shower, shave it, you can keep it clean
Kaipunuo Sanitary Ware Co., Ltd
 is a professional China 
OEM Shower Rooms Manufacturers
 and 
wholesale Shower Cubicles Rooms Factory
, established in 1997 in Pinghu, Zhejiang province, China, which integrates design, produce, sales and customer service vertically for our customers in more than 20 countries all over the world. We are the first manufactory use no-screw set up technology in sanitary ware industry and awarded dozens of international patents and certifications in the past years. We supply 
Shower Cubicles Rooms wholesale
 and our products are mainly exported to dozens of countries including the United States, Germany, Japan, Spain, Italy, the United Kingdom, South Korea, Australia, and Canada. With the faith of "Ever No.1", Kaipunuo keeps providing the best bathroom solutions to our customers and sincerely wishes to cooperate with friends all over the world to build a prosperous future together!