Every family is eager to have a bathroom with separate wet and dry to meet the actual needs of the whole family in all aspects, but the actual situation is that the area of ​​the bathroom is too narrow, it is difficult to achieve this desire, in fact, learn to do a good job of pattern transformation. Easy to do.
In the aspect of creating a new era of showers, the shower room pursues innovation and fashionable atmosphere. The presentation of this aspect is that the shower room has been welcomed and recognized by all walks of life. The shower room adopts a professional three-pulley design and utilizes the stability principle of the triangle, which completely solves the problem of the derailment of the movable door of the shower room and ensures that the product does not derail. In terms of safety, the shower room is also considered a good job.
Shower room: separate shower compartment, modern households have higher and higher requirements for bathroom facilities, many families hope to have an independent bathing space, but due to the limited sanitary space in the bedroom, only bathing facilities and sanitary ware can be placed together. room. The shower room makes full use of a corner of the room, and uses a fence to clearly divide the shower area to form a relatively independent bathing space.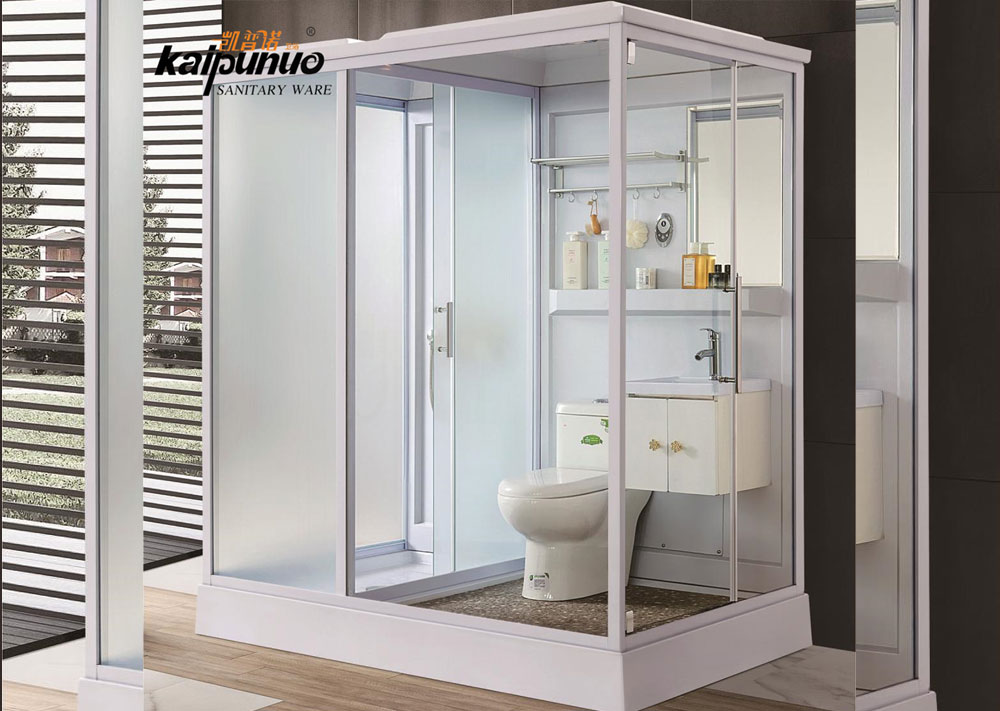 Shower rooms are divided into integral and simple shower rooms according to their functions; according to styles, they are divided into corner shower rooms, in-line shower screens, arc-shaped shower rooms, and bath screens on bathtubs, etc.; according to the shape of the chassis, they are divided into square, full circle, fan-shaped and diamond shaped shower room, etc.; according to the door structure, it is divided into sliding door, folding door, swing door shower room, etc.; according to the main board, it is divided into tempered glass and acrylic.
The overall shower room has more functions and higher prices, so it is generally not customizable. The integral shower room with steam function is also called steam room. Heart disease, high blood pressure patients and children cannot use the steam room alone. Compared with the overall shower room, the simple shower room has no "roof" and is rich in styles. Its basic structure is a bottom basin or an artificial stone bottom sill or a natural stone bottom sill. The texture of the bottom basin is ceramic, acrylic, artificial stone, etc. Acrylic or tempered glass shower room is installed on the bottom basin, and the tempered glass door is made of ordinary tempered glass, high-quality tempered glass, water ripple tempered glass and cloth pattern tempered glass.