The stainless steel shower room adopts the outer frame made of stainless steel, and is equipped with a shower room composed of tempered glass glued glass and other hardware parts. 304 stainless steel is used as the material. The material must be made of alloy. The components are composed of shower aluminum materials, the material of the main body, and the quality of aluminum from different companies is also different. So what are the advantages of stainless steel shower room?
1. Corrosion resistance
Compared with aluminum alloy shower room, stainless steel shower room has stronger corrosion resistance. In the process of starting to use, wash, shower, hair lotion, body lotion and other skin cleansing products with more or less acidity and alkalinity, plus long-term or corner cleaning, the material will not corrode, but it should also be resistant to corrosion. The stainless steel is also no problem, but the surface corrosion reaction of aluminum.
 And use a bathroom, not a day or two. The stainless stuff is also relatively good as the material and air oxidative reactions corrode over time. Of course, the stainless steel material of some manufacturers is not 304, and the longer it is used, the corrosion will occur.
2. Appearance
The current stainless steel software is clean and simple, and has a strong sense of metal. In today's market, a stainless steel material of colored steel has been developed, and the color has been changed to a single color. Aluminum alloy bathrooms have many color changes and many changes in manufacturing styles. Due to the use of gold plating in aluminum alloy bathrooms, a more fashionable atmosphere can be maintained.
 3. Insulation
Under the same indoor conditions, the thermal insulation effect of stainless steel room and aluminum alloy bathroom is roughly the same.
4. On the price
Although the price of stainless steel is higher than that of aluminum alloy, the service life has been very long. The price of aluminum alloy bathroom is higher than that of aluminum alloy bathroom, so you must pay attention to maintenance.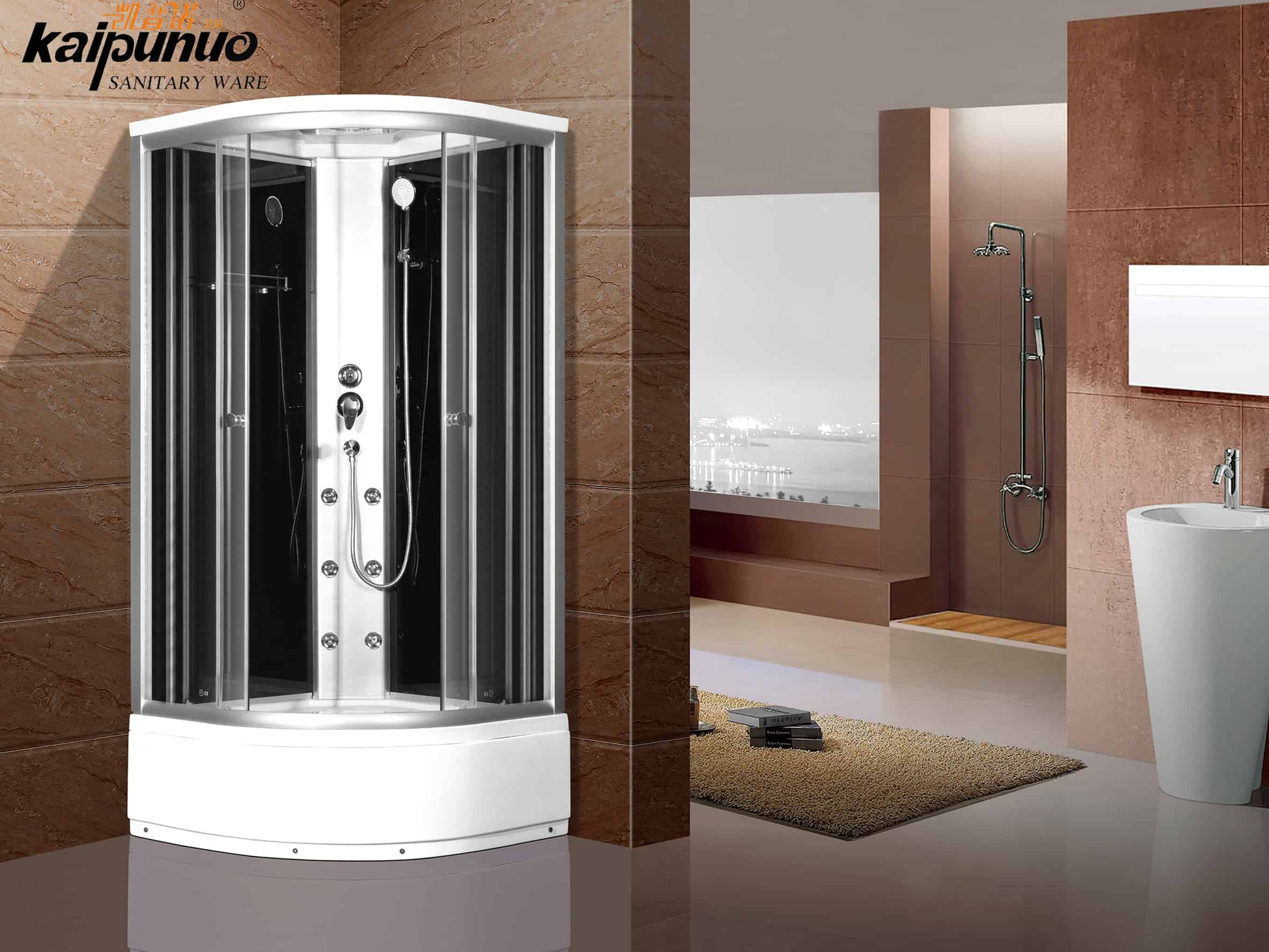 Kaipunuo Sanitary Ware Co., Ltd
is a professional China
OEM Shower Stalls Manufacturers
and
wholesale Shower Stalls Kits Suppliers
, established in 1997 in Pinghu, Zhejiang province, China, which integrates design, produce, sales and customer service vertically for our customers in more than 20 countries all over the world. We are the first manufactory use no-screw set up technology in sanitary ware industry and awarded dozens of international patents and certifications in the past years. We supply
Shower Stalls & Kits & Enclosures wholesale
and our products are mainly exported to dozens of countries including the United States, Germany, Japan, Spain, Italy, the United Kingdom, South Korea, Australia, and Canada. With the faith of "Ever No.1", Kaipunuo keeps providing the best bathroom solutions to our customers and sincerely wishes to cooperate with friends all over the world to build a prosperous future together!