Shower enclosures are replacing shower curtains as they become more popular. As a result, it appears that bathrooms are transitioning to glass panels as partitions. If you are here to catch up on the trend, then read on to learn more.
A shower enclosure is a small room that separates the shower area from the rest of the bathroom. When you shower, it holds the water in one place, keeping the bathroom dry. The enclosure is usually composed of glass and has no doors.
A shower enclosure can come in various designs, door styles, and materials. This information may be new to you, so that I will tackle them soon enough.
What You Need to Know About Shower Enclosures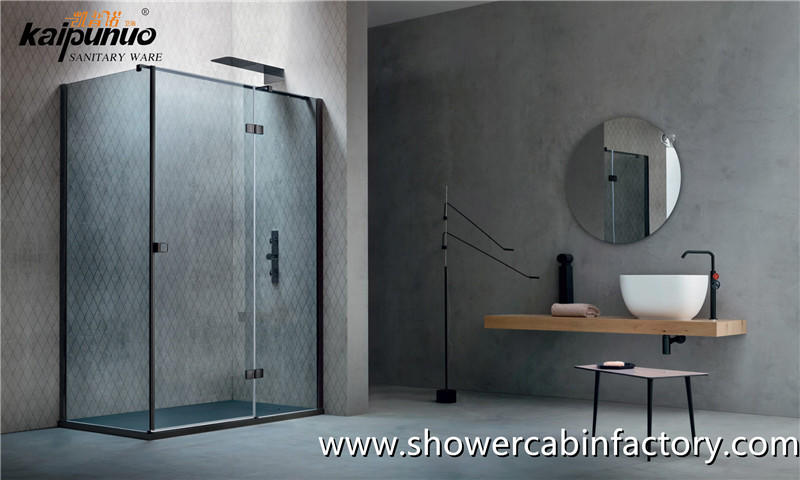 The first showers functioned without any covers. That's where shower curtains came to provide privacy and prevent water from splashing everywhere. But it's also time for bathers to learn that a shower curtain can't keep water out.
A shower enclosure is likely to be included in most modern bathroom remodels. Shower enclosures are made of glass panels that enclose the shower space. It allows you to separate the wet and dry areas. It typically comes with doors, although some do not.
Molds would not grow anywhere, unlike restrooms without partitions, where all corners constantly damp from showering are prone to grime and other dirt. Keeping your bathroom dry is critical for maintaining a clean atmosphere and avoiding sliding accidents.
You may also keep your bathroom accessories and fixtures dry. Along with this is the prevention of hard water stains that may develop over time. Who got time to wipe their bathrooms every day, anyway?
Parts of a Shower Enclosure
In contrast to the bathtub, where you receive the fixture in one piece, you will assemble different components while installing a shower enclosure.
Aside from the shower and pipes, the frame, fixed panel, glass doors, drain, handles, and shower tray are the essential components of a shower enclosure.
●       Frame - The enclosure's backbone that holds the glass and doors in place.
●       Fixed Panel - This is the set panel beside the door, although it can also be acrylic.
●       Glass Door - Can come in different installations such as sliding, folding, hinged, and pivoted.
●       Shower Tray - The waterproof base that collects the water. It is optional, but it is best to have one if you don't want the water leaking from the bottom of the enclosure. It is also slanted to direct water flow.
●       Drain - The point at which wastewater enters and connects to the sewage system.
●       Handles - You can get one in stainless steel or aluminum alloy, with various handles and knobs.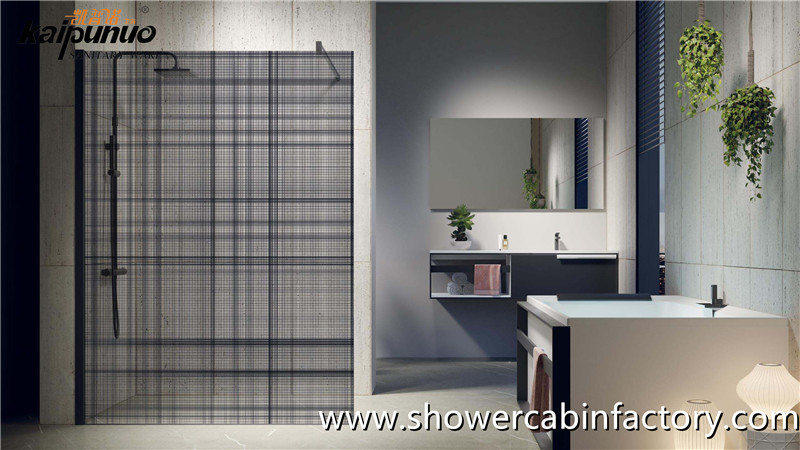 Shower trays, as previously said, are optional, so you can use the tiles you currently have as your shower base. If you don't want to go to the spending or are more comfortable with tiles, skipping one is fine.
Aside from the shower enclosure panels, you can modify the shower walls to the material of your choice. Matching the tile base and the wall is common, but if you want something more, you can go with granite, stone tiles, slate, or PVC panels.
Shower Enclosure Size
Size is an important factor considering that there are bathrooms limited in space. Many sizes are available for shower enclosures, but there are also standard sizes that you can find. 
The dimensions of a comfortable shower enclosure are 36" x 36". Shower trays are prefabricated; the smallest size available is 30" x 30", but there is also a 32" x 32" size. A standard rectangular enclosure is available in a 36" x 42" size.
While we're on the subject of sizes, I'll also go over shower door dimensions. A shower door's standard measurements would be between 22 and 36 inches wide. Going for a larger size would require more panels, but it is advisable to stay to the standard if possible.
Types of Shower Enclosure
Shower enclosures, like bathtubs, come in a variety of styles. Many types provide options that work best in your bathroom and personal wet space. There are about five different types of enclosures.
You can find them in rectangle, square, D-shape, half-circle, and diamond styles. Their names alone can describe their appearance. Aside from the diamond variant, which is only suitable for corners, they can be placed on one side of the wall or in a corner.
Selecting the most appropriate type of enclosure can help you save space while creating the desired bathroom style.
The shower doors can also be sliding, hinged, folding, or pivoting. If you are unfamiliar with these terms, the list below will help:
Sliding -

Because swinging doors take up a lot of space, sliding doors are an excellent alternative for small bathrooms. They can be challenging to install because the glass doors must slide on tracks, bars, and rollers.

Hinged -

These doors pretty much look like standard hinged doors. They can be paired in various shower enclosure shapes and installed directly on the shower wall.

Folding -

When opened, this type of door, also known as a bi-fold, folds into a V. It can be an alternative if you want a swinging door but not a sliding one. However, you must add a frame to it to function.
Here is a video showing you how folding doors work:

Pivot -

A pivot door, unlike hinged doors, can be opened either inward or outward. It is the exact mechanism used for revolving doors, so if you prefer one, you can install a center pivot.
Additionally, you could have double doors if your bathroom is large in space. They can look elegant when placed strategically. A walk-in variant is also available if you want to go doorless; you will only need a panel for your enclosure.
Removing the frames may help in achieving a sleeker appearance. Framed and frameless enclosures are available, although not all can be frameless, mainly for a folding door, as I previously stated.
Going frameless can also be more expensive because thicker glass is required to compensate for the lack of a frame. If you're considering having one, you should think about this as well.
Aluminum and stainless steel are the standard frames to be used. These are the best materials since they are frequently exposed to air, water, and moisture, which could lead to corrosion.
Even though they are minor details, frames are a part of the bathroom. Its finish can enhance the overall appearance. You can choose between chrome and black or white painted finish.
How Much Is a Shower Enclosure?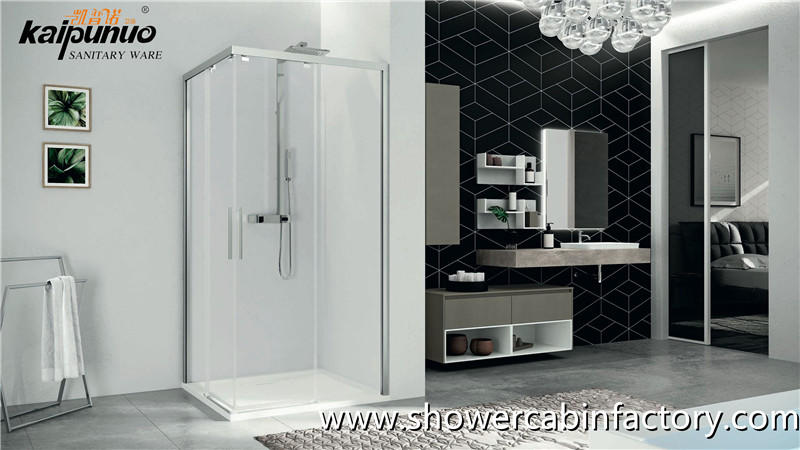 After you've learned just about everything there is to know about shower enclosures, you may want to know how much they cost. Because of the high cost of production, glass is an expensive material. Still, when we discuss it, you can assess whether it is costly as a shower enclosure.
The average price of a shower enclosure installation is from $570 to $840, including the enclosure, labor, and supplies. Many factors influence the overall cost, including local charges, the type of enclosure you prefer, the kind of door, and frame installations.
A framed door is often less expensive than a frameless one, while a semi-framed one falls somewhere in the middle. Also, the wider the door, the more expensive it will be; this also applies to the quality of glass used in the enclosure.
Expect the price to differ from the original if the glass has additional features such as tint, texture, extra clarity, and coatings. These features are charged per square foot.
Shower enclosures are an excellent investment, especially if you want to avoid constant maintenance. Because glass is a widely available material, you have many options. Some retailers will gladly assist you in trying to find the enclosure that is right for you.
Takeaway
Shower curtains have already gone out of style. It is time to upgrade to shower enclosures, which are more convenient, functional, and sanitary.
A lovely shower could never be better when you don't have to worry about having a wet bathroom!