Easy-glide door glass massage shower cabins
are a type of shower enclosure that features a glass door that slides easily along a track. These shower cabins are designed for use in bathrooms and typically include a built-in massage system that provides a relaxing shower experience.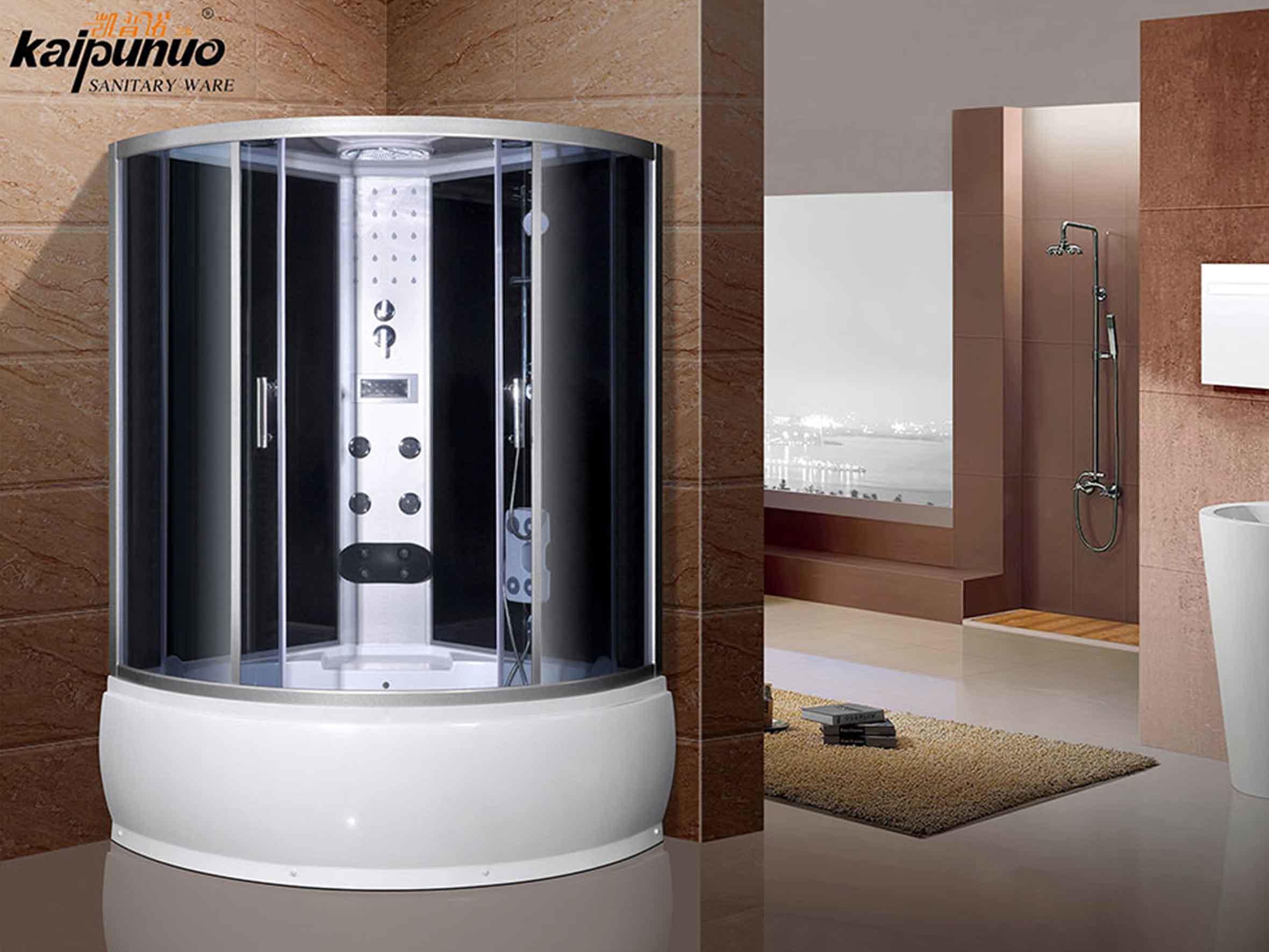 The easy-glide door design allows for easy entry and exit from the shower, and the sliding glass door can be locked in place to prevent water from escaping the shower area. The massage shower cabins typically have multiple shower heads that provide a variety of spray patterns, including a massage spray. The showerheads can be adjusted to suit the user's preference and the massage function can be controlled by a control panel.
The glass used in these shower cabins is typically tempered glass which is stronger and more durable than regular glass. This type of glass is also resistant to scratches and stains, which makes it easy to clean and maintain.
Easy-glide door glass massage shower cabins are often a luxurious addition to a bathroom, but they can also be a functional choice for those who want a spa-like shower experience at home or for those who have mobility issues. They can be installed in a variety of bathroom styles and sizes, and can be custom-made to fit the specific dimensions of a bathroom.